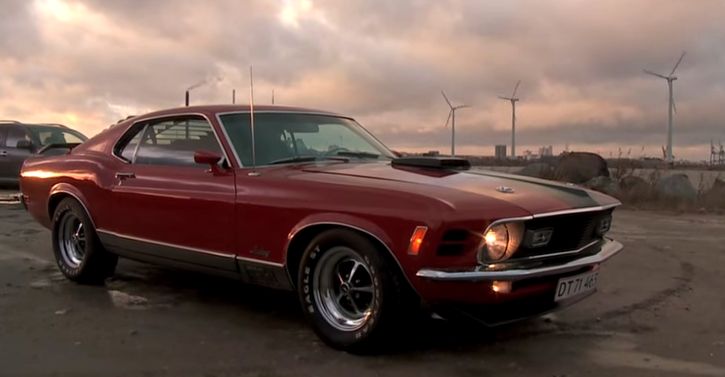 Spectacular Mustang Mach 1 on Hot Cars.
This super clean 1970 Ford Mustang is one of those muscle cars, which brings memories to those who were young and wild in the 70's and instantly wins all American classic car lover's sympathy with its originality. The vintage look of this pony has been retained extremely well and the high performance 351 cubic inch Cleveland V8 motor works and sounds just awesome. The owner of this fabulous Mustang Mach 1 has filmed a very nice video while cruising on the streets of Copenhagen, Denmark.
Check it out. Watch, Enjoy & Share!
See also on Hot Cars: Unique Ford Mustang Mach 1 Review & Test Drive