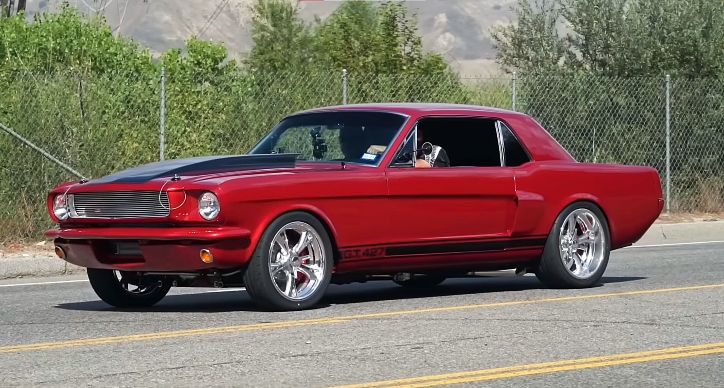 What began as a dream car quickly turned into a passion-filled project, and this 1965 Ford Mustang is no ordinary build. Glen bought the car back in '89, drove it for about 12 months and then had it stored in his parents house for many years. It's a never-selling gem full of sentimental value, and in the video at the end of this article he reveals the remarkable tale of how it came into his possession.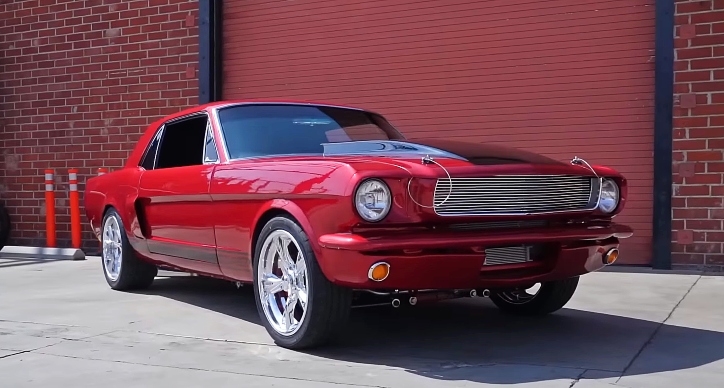 The transformation of this Mustang took place in Glen's own garage, where he painted the entire car himself. While it has undergone a full restomod transformation, the essence of the Mustang remains intact, perfectly blending upgraded components with the classic stock style.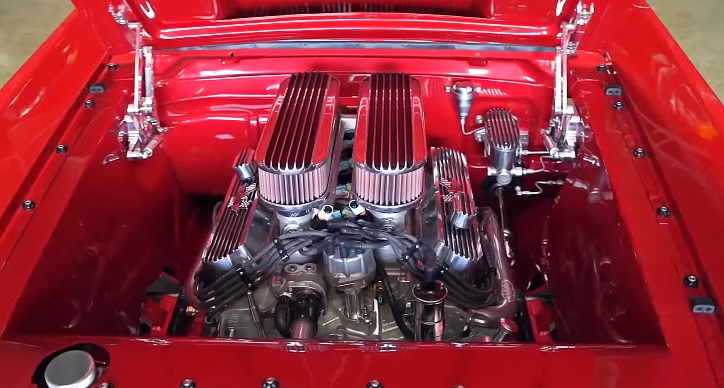 Under the hood, this '65 Mustang has a 427 stroked from a 351 Windsor. Glen equipped the Mustang with a Borla fuel injection setup, pushing around 500 horsepower controlled by Tremec 5-speed manual and Ford 9″ rear end. The exhaust system is very interesting as well, with the option to divert the exhaust through side cutouts or channel it under the rear end and out the back.
Play the Autotopia LA's video below to find out what makes this garage built 427 Stroker 1965 Ford Mustang so special and see it in action. Enjoy the ride!
Did You See Paul's 1965 Ford Mustang GT350 R Build Story?