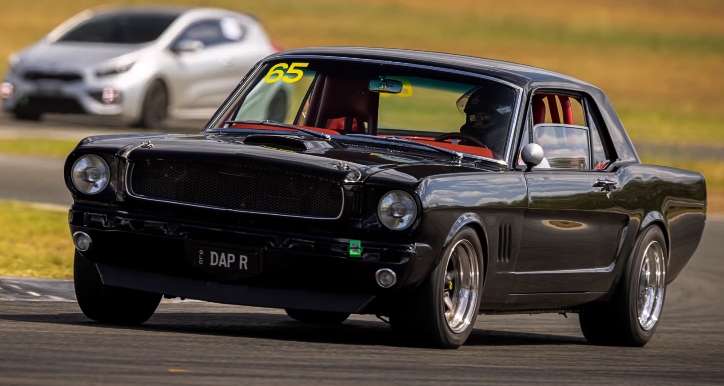 When Richy heard about a recently imported six cylinder '65 Ford Mustang that was for sale, he went to check it out, and it looked like a solid base for his project. He wanted to build a track ready car, which can be also driven on the street.
Richy spent most of his money on suspension and steering mods, so there was not much budget left for the powertrain. However, the Ford 302 roller engine paired with top loader 4-speed and shortened 9-inch rear seems to be working pretty good.
Check out the Australian Mustang Auto Parts video for the full story of Richy's Stallion.
More from Australia: Tim Lynas's 1965 Mustang GT350 at the Race Track