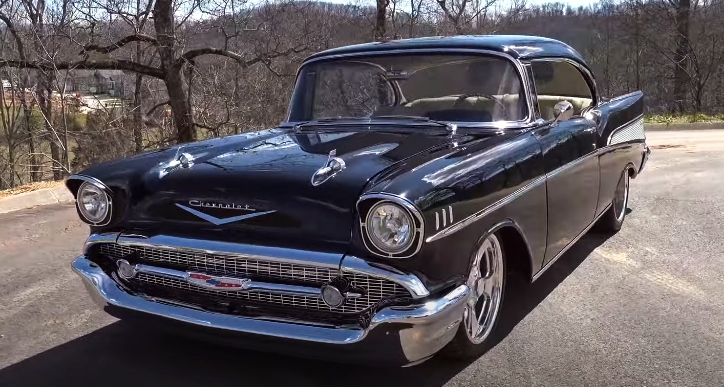 The Tri-Five Chevrolet timeless design, mile deep Black paint and shiny chrome is a combination you can not go wrong with when building a hot rod. But the attention to detail on this custom '57 Chevy is truly remarkable.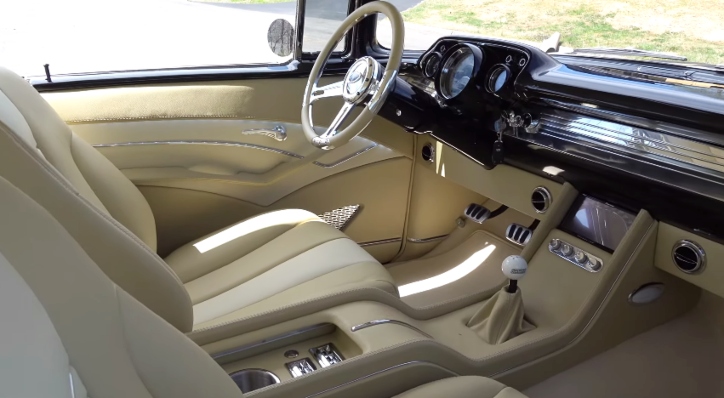 As you can see the Chevy Bel Air certainly has the looks. It is as impressive on the inside where Steve Holcomb and is crew have done a great job customizing the interior. And the engine bay is like a jewellery box.
Check out my man Scottie's video to see this custom '57 Chevy Bel Air all the way around.
Did You See the Story of John Haldemann's 57 Chevy Bel Air Build?