I have been in touch with John Haldemann's wife Cindy for months, patiently waiting to get all details on their spectacular '57 Chevy Bel Air. The 1st place they just won at the 2022 World of Wheels was a great addition for the story. Check out the video we put together and read more below.
The '57 Chevy Bel Air Build Story
"My husband John has been looking at older cars for a while. Every time he saw something of interest, I "his wife" would just kind of blow him off, thinking he would get tired of me saying No. But then some months later this 57 Chevy Bel Air he saw for sale caught my interest. It was so different then all the other cars he was showing me and it was on the cover of November 1991 Super Chevy Magazine (the owner had in the sales add). Both of us thought this car is something special"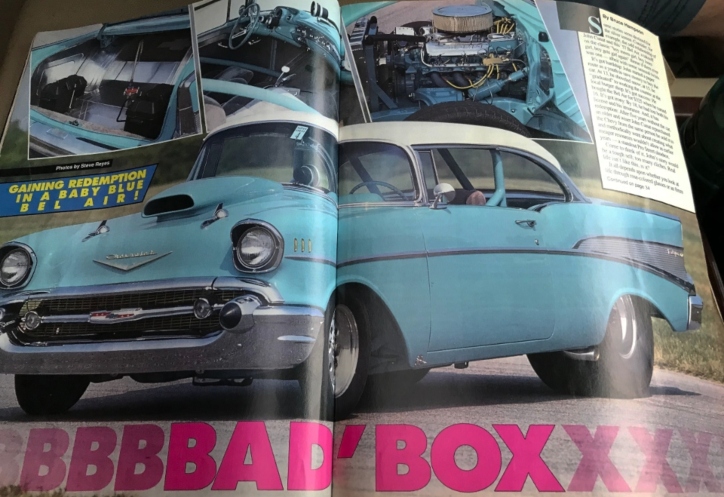 Back in the 80's and early 90's John has been building stock cars from the ground up, and raced in the Figure 8 Division at Slinger Speedway. As an old school hot rodder, it was time for him to get back into the car scene and relive some memories. In the summer of 2021, the Haldemanns found this '57 Chevy Bel Air for sale in Eagle River, Wisconsin. A beautiful car, in great shape, and so well detailed, that the owner would not even budge on the price. Obviously, that did not stop them from buying it.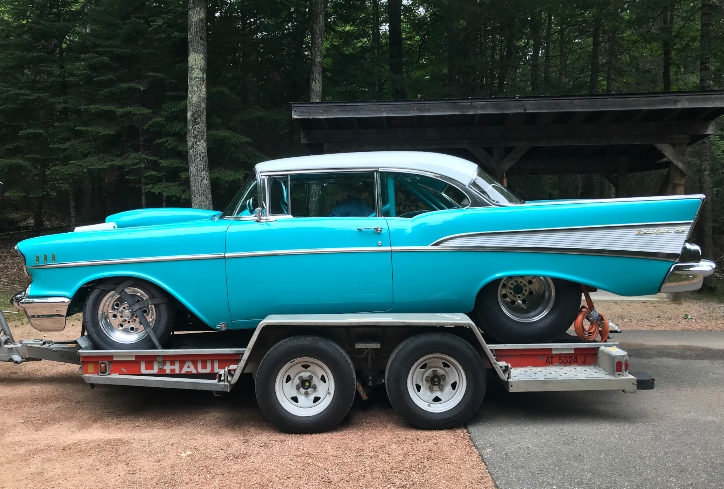 The 57 Chevy Bel Air stock rear frame rails are moved inboard by 7″ and the frame is stripped, sandblasted and molded front to rear, as well as the 6-point cage. A narrowed Ford 9″ is hung out back held in check by Alston springs, Koni coil-overs, Competition Engineering track locator and four link 4:10 gears spin Currie axles. The big meats are 33×21.5×15 Mickey Thompson Sportsman.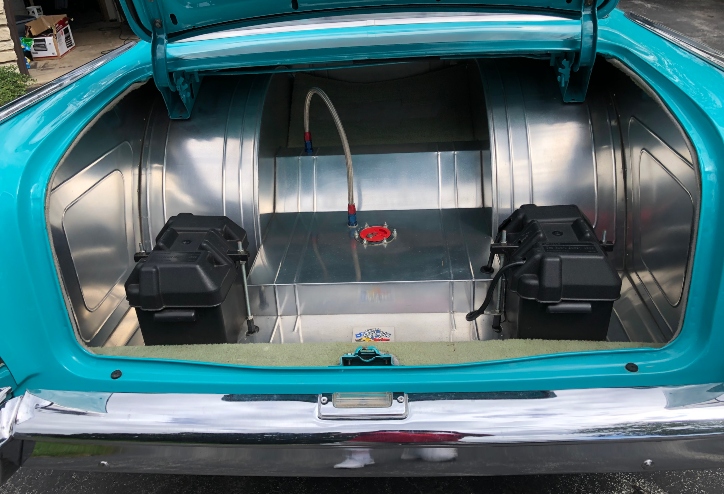 Around 60 hours were spent straightening the fiberglass front end, while the rear quarter panels are stretched 2½ inches. The 57 Chevy Bel Air is painted in beautiful combination of Deltron Varathane Tropical Turquoise and Toyota White. Topline Auto Trim have stitched up the interior in a Gray/Turquoise scheme. Cerullo buckets, 69 Corvette steering wheel and Auto Meter gauges were added, while the dash still boasts the original clock, heater controls and AM radio.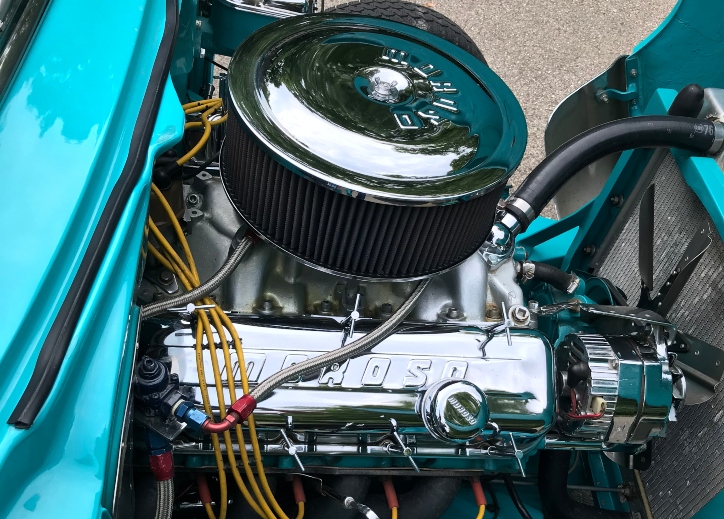 Beneath the pro style scoop (shaved 6 inches for a low look) and Heinke-crafted tilt front end resides a powerplant as "stock" as the 57 Chevy Bel Air original 283, but four times as potent. The out of the crate 450hp LS6 454 engine is augmented with a set of S&D custom built pipes and MSD ignition before being bolted up to a TSI Turbo 400 automatic transmission with reverse valve body and 3,800 RPM stall-speed converter.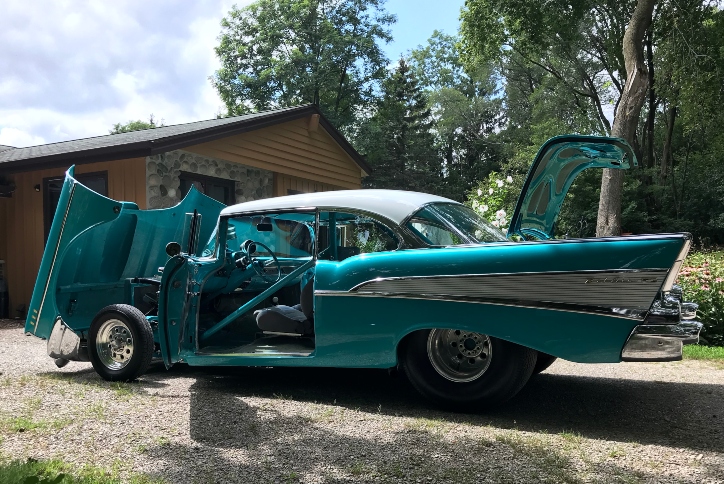 "This '57 Chevy Bel Air has won first place awards in every show back in the days. The car has been out of circulation for some years now. We are bringing it back to life, and when we do have it out it is definitely getting a lot of attention. We entered it in the World Of Wheels Milwaukee WI Feb 25-27th and won first place for its division. We are looking forward to taking to more car shows this summer"
Did You See Biney's Chevy Biscayne 468 Big Block Story?