Here we are again at the National Trail Raceway for another quick drag racing video brought to you by RPM Army. This time we have a bold naturally aspirated '64 Plymouth Sport Fury flying down the track to score a 10.4 seconds on the 1/4 mile.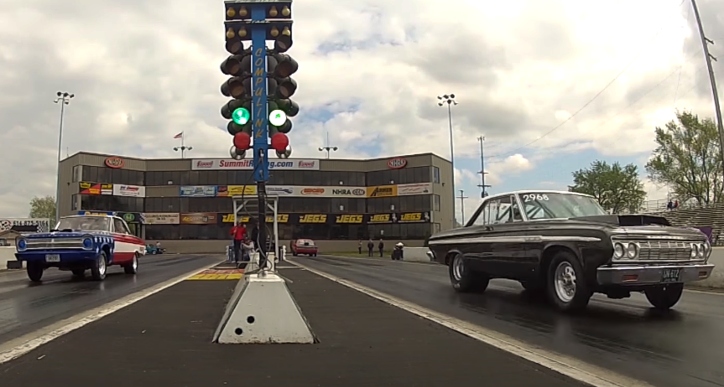 Sadly, I do not know who the owner is or what is the exact set up, but it's a beautiful old school Mopar that launches like a beast, so I thought you will enjoy it. Play the video to see this stout '64 Plymouth Sport Fury drag racing on the 1/4 mile.
Did You See the Story of Ronny's Awesome 1964 Plymouth Sport Fury?