I have been talking to Ronny about his beautiful 1964 Plymouth Sport Fury story for months, and finally had the time to sit down and do it. Check out the video to see and hear more and read more about this clean and mean Mopar below.
When Ronny saw this 1964 Plymouth Sport Fury back in 2010 during the German Mopar Nationals he was truly impressed, it became his dream car. Not long after that he purchased a 1965 New Yorker which he restored, and named "Golden Rocket" It had a well massaged 413 V8 pushing north of 400hp paired with 727 and sure grip.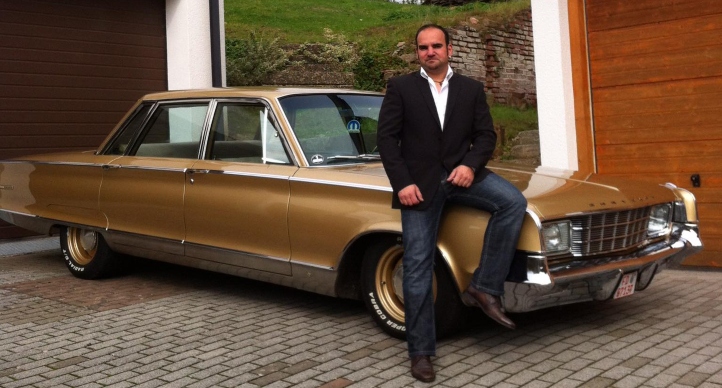 Ronny enjoyed it for a while, but really wanted his friend's 1966 Coronet as it had a potent 496 stroker engine mated to TCI StreetFighter 727 TorqueFlite. The "White Warrior" was very fast, he shares, but nothing was more fascinating for Ronny than the 426 Street Wedge 1964 Plymouth Sport Fury he fell in love with back in 2010.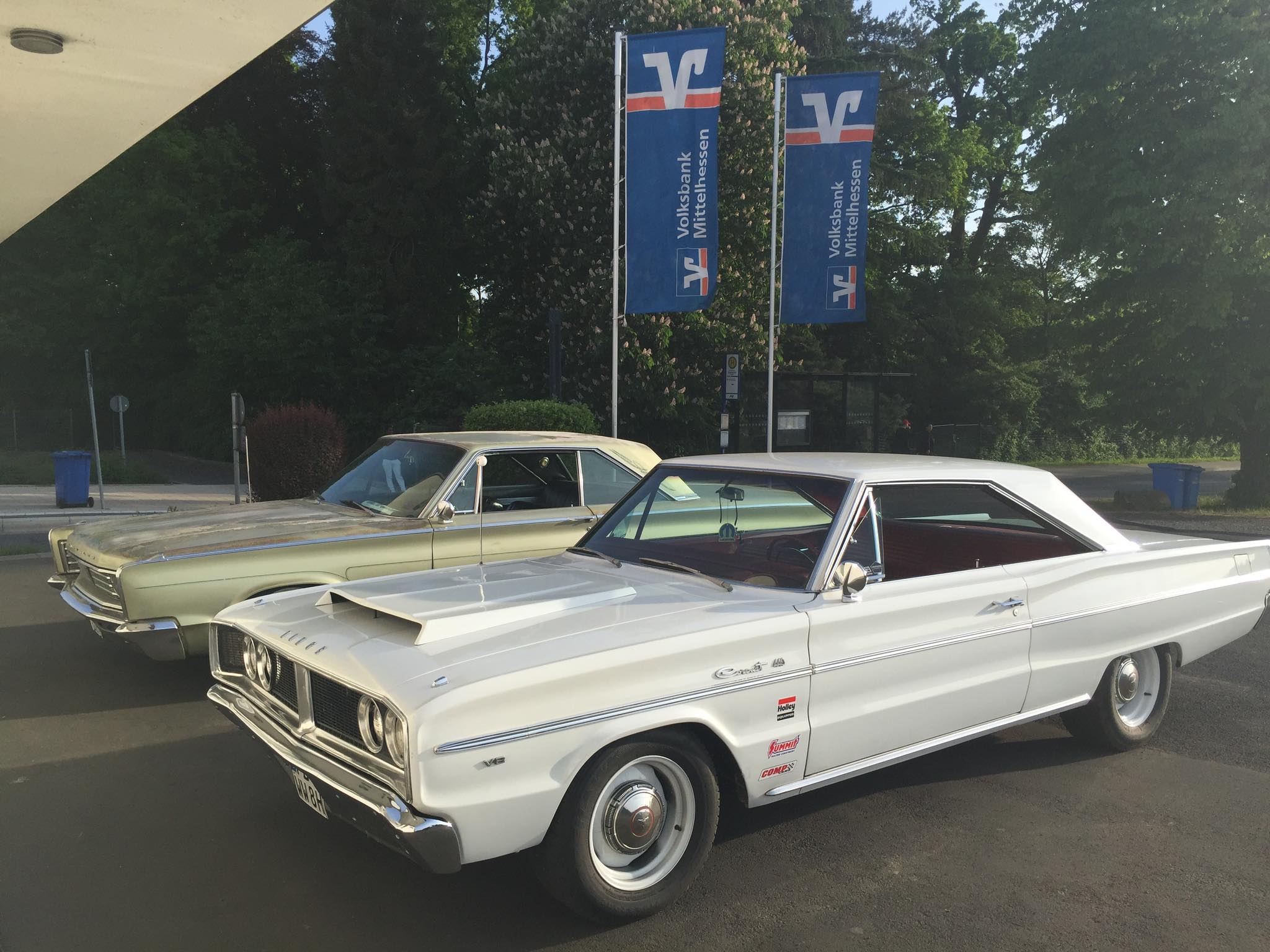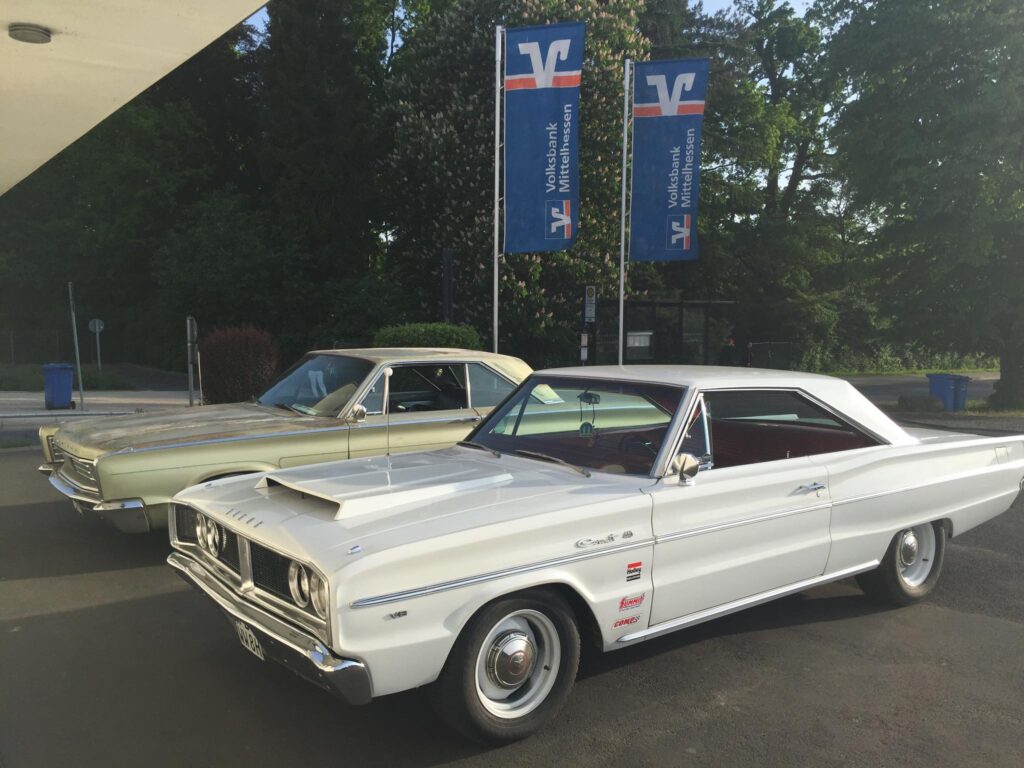 In 2016, Ronny's friend who sold him the Coronet gave him a call and said he's got a 1964 Plymouth Sport Fury, which he wants to sell. After checking out the car, Ronny realized that is the same Mopar he fell in love with. Sadly, the '64 Fury was in very bad shape, and Ronny didn't have the money to buy it anyway.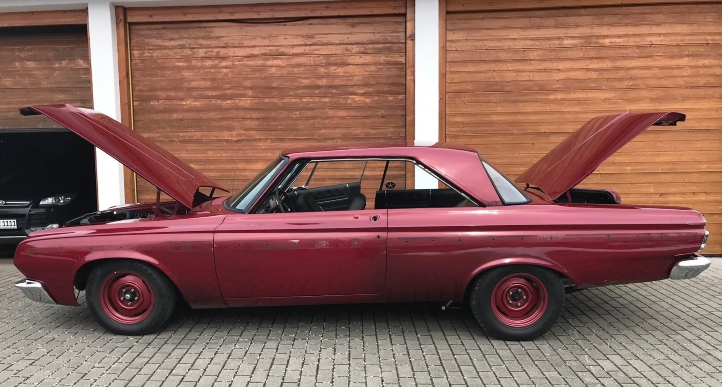 But when a man wants something real bad, he finds a way to get it. Ronny had another friend who wanted to buy his '66 Coronet, so he came up with a plan. He convinced his buddy to buy the '64 Fury instead and then they swapped the cars. Ronny kept the powertrain and few more goodies from the Coronet.
Looking at all the photos sent by Ronny, I can tell the 1964 Plymouth Sport Fury restoration was very challenging. But when you're dedicated and have couple of friends to give you a hand, anything can be done. As you saw in the video, "Big Red" looks, sounds and runs better than new, and I bet Ronny will not let this one go.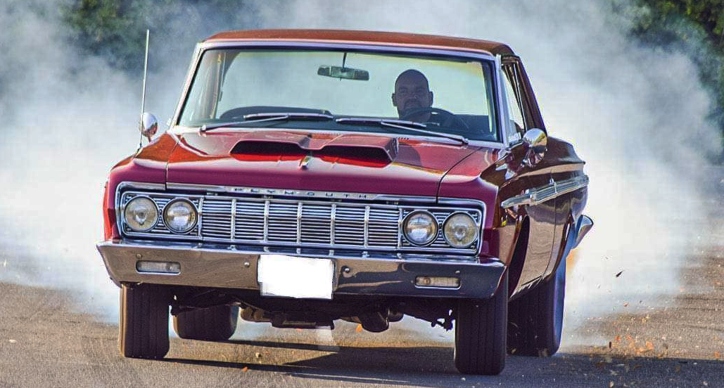 "I don't race my car, and don't care about awards. I built it for me, drive it to work, to the mall, and anywhere I want to. This Mopar is a part of me, and the best award is to see people's appreciation of the work I've done to it"
The 1964 Plymouth Sport Fury packs a 496 stroker making 530 horsepower controlled by a 4-speed with Hurst shifter knob with roll control, and 3.23 geared rear. The rowdy V8 voice comes from 2″ Headers with 3,5″ collectors, 3″ Exhaust with X-Pipe, Magnaflow mufflers and short bombs before the turn downs.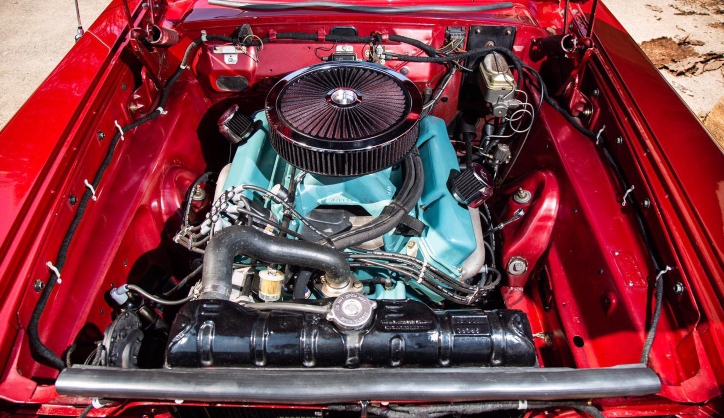 The car has subframe connectors, torque boxes, and caltracs installed. The front suspension has Koni shocks and 1″ torsion bars, rear has heavy duty springs and Rancho shocks. It stops with disk brakes up front and the stock drum at the back. And in case you didn't notice, it has a few sets of wheels.
Did You See Ray's 9-Second Dodge Dart Build Story?