I recently wrote a piece on Darcy Clarke's 1964 Plymouth Factory Lightweight race car, which included a Bobby Fazio interview with the Canadian die hard Mopar enthusiast. A remarkable piece of drag racing history, which still lives 1/4 mile a time.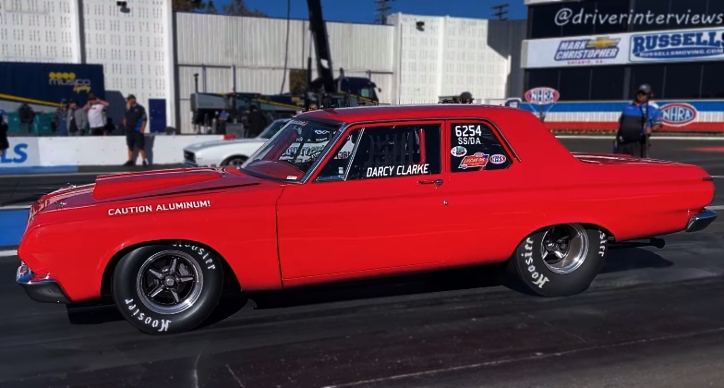 Today we are going to look at the other Red Door Racing car he brought to the National Hot Rod Association Nationals in Pomona. His low compression 426 Max Wedge powered 1964 Plymouth Fury Stock Eliminator A/SA formerly owned by Gregg Luneack.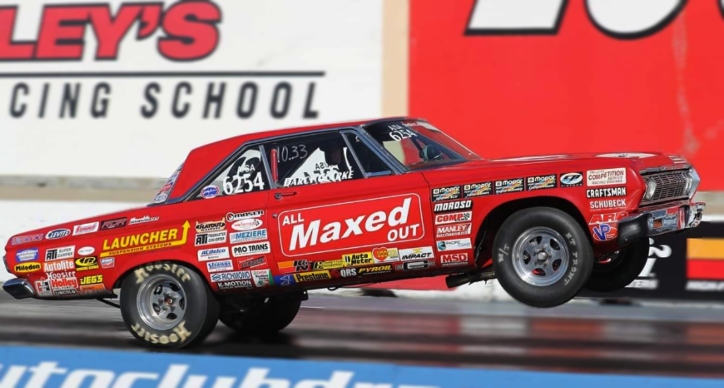 Darcy's passion for Mopars started at very early age when his Dad brought home a box of Hot Rod magazines. DragRaceCanada.com called Clarke one of Canada's most dedicated Mopar-brand drag racers, and everyone who met him in person says his is a great guy.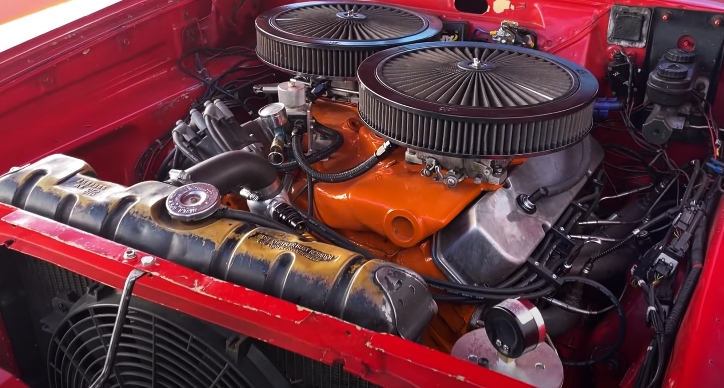 He shares some good info on the differences between the two Plymouth race cars as well as the high and low compression 426 Max Wedge engines. If these are topics you are interested in, you will definitely enjoy Bobby Fazio's Part 2 video with Darcy Clarke. Check it out!
Don't Miss the "Psychedelic" Super Stock Plymouth Superbird Story