Coming all the way from Alberta, Canada Darcy Clarke brought an amazing piece of drag racing history to the NHRA Nats in Pomona. One of the fifty factory lightweight 1964 Plymouth Savoy cars, which was also the first one available to the public.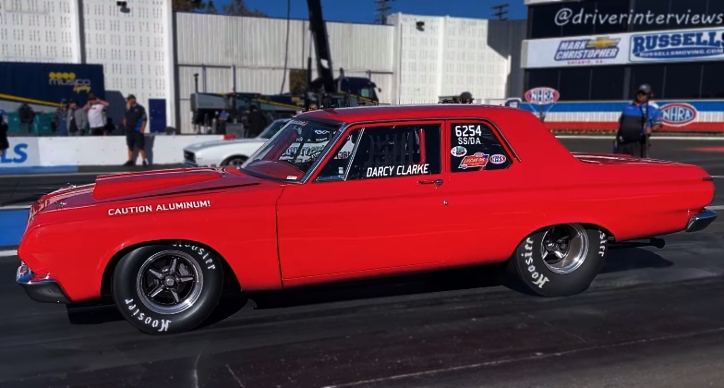 The 1964 Plymouth Savoy looks outstanding all the way around. Darcy Clarke seems very knowledgeable when it comes to lightweight Mopars and certainly has great engine and fabrication skills without even being a professional car builder.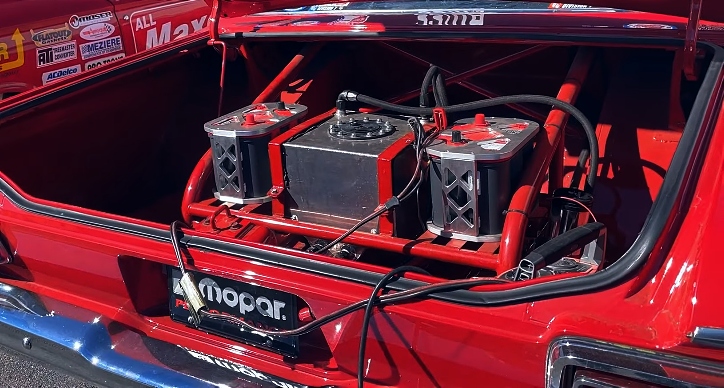 Darcy's 1964 Plymouth Savoy 426 Max Wedge engine is built inline with the Super Stock rules. It is topped with Dual 750 Edelbrock carburetors, and is currently rated at 405hp. The power is sent through A&A Transmissions 727 and 5.38 geared 9-inch.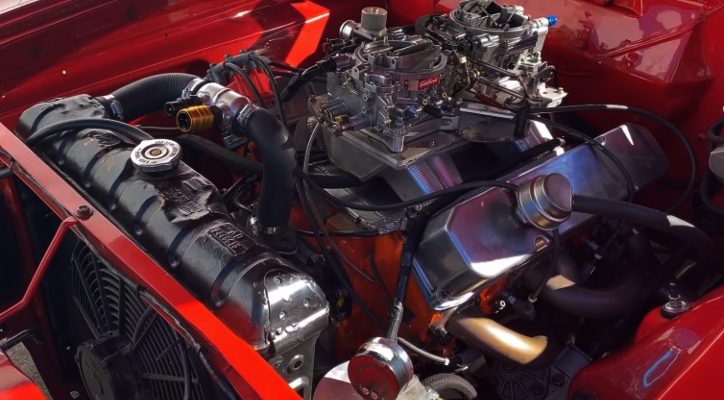 It is great to see a real deal lightweight Mopar still doing what it was meant to do, and being a consistent 9-second car. Check out Bobby Fazio's video interview with Darcy Clarke to see and hear more of the 426 Max Wedge powered 1964 Plymouth Savoy.
Did You See Ronny's 1964 Plymouth Sport Fury Build Story?