Lou Sedita is not a Chevy guy, he is a Nova guy! In fact, he owned 15 Novas before acquiring this '67 Marina Blue beauty and making it his best build ever. Featured on Motortrend, staring in Street Outlaws, winner of multiple awards and running low 8-seconds on the 1/4 mile, Lou's 1967 Chevy Nova is outstanding in every aspect.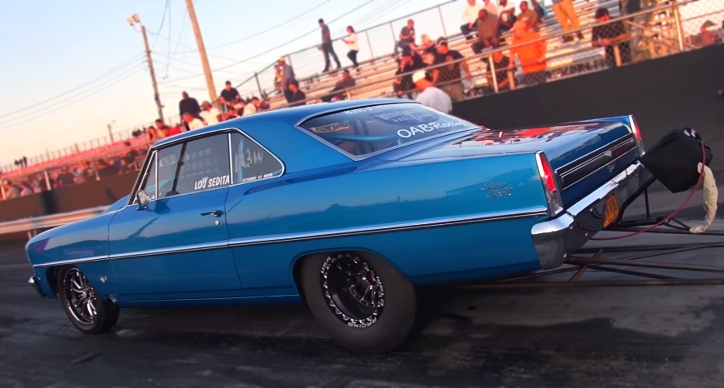 Acquiring the 1967 Chevy Nova about 10 years ago, Lou had his plans for the car from day one. He wanted to build the ultimate street/strip machine. A car that he could fly down the track or take his wife and three kids for a ride. That is right, the Nova has buckets and a backseat built around the tubs for the boys.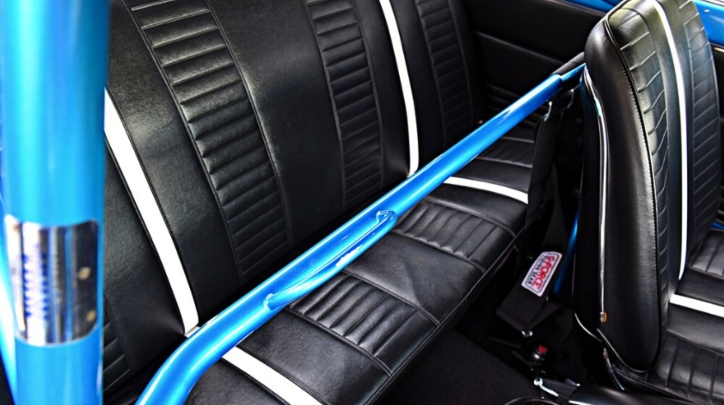 Being from Long Island, Lou had some of the biggest names in New York and New Jersey area involved in his 1967 Chevy Nova build. The engine is a 406 small block with a custom fabricated twin turbo set up making 1,400hp to the wheels on 24psi running on E85.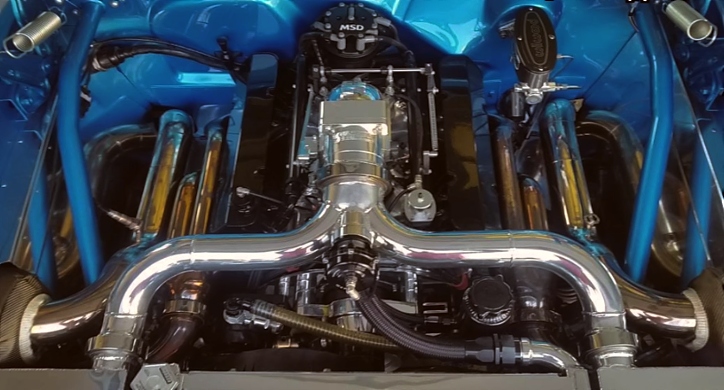 Now that you know a little more about the 1967 Chevy Nova, let's see this beast in action. Below is a video filmed by TalonTSi97 during a Grudge racing event. Lou's best ET back then was 8.1 seconds at 170mph, and my guess is he already dips into the 7's.
You May Also Like the Chevy "Tootsie" Nova Race Car Story