We don't know much of the history behind the 1963 Chevy "Tootsie" Nova, but there is plenty of action in the video we put together for Rachel Stride and this stout Deuce. Check it out and read more below.
Rachel and her husband Shane Stride have their own team called "Bankrupt Racing" both running in the 8.50 index. Carl Blase bought her old race car for his son, they became friends and he purchased the 1963 Chevy Nova so Rachel can compete for him.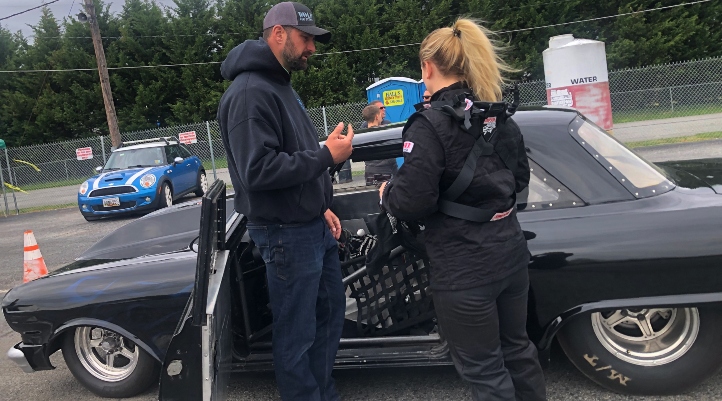 Rachel named the 1963 Chevy Nova after the Texas BBQ queen Tootsie Tomanetz. The old lady cooks at Snow's BBQ and you might have seen her at Netflix's Chef's Table back in August of 2020. Rachel got inspired by Tootsie to start bbqing during the C19, and decided to name the race car after her.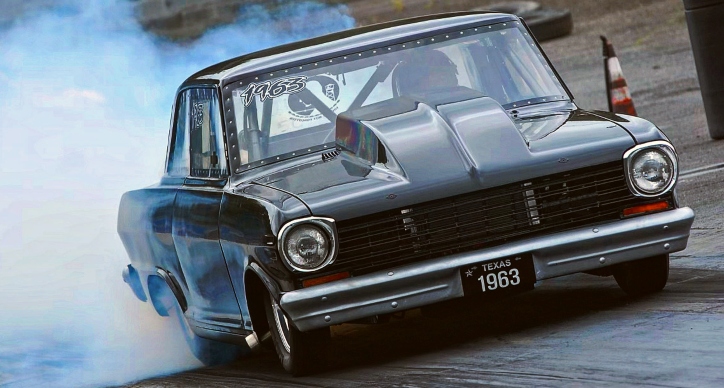 It is unknown who built the 1963 Chevy Nova. Rachel is still testing with the car while the owner gets it tuned, and her plans are to compete in North East N/T events. Her current best time on the 1/8 mile is 5.76 seconds.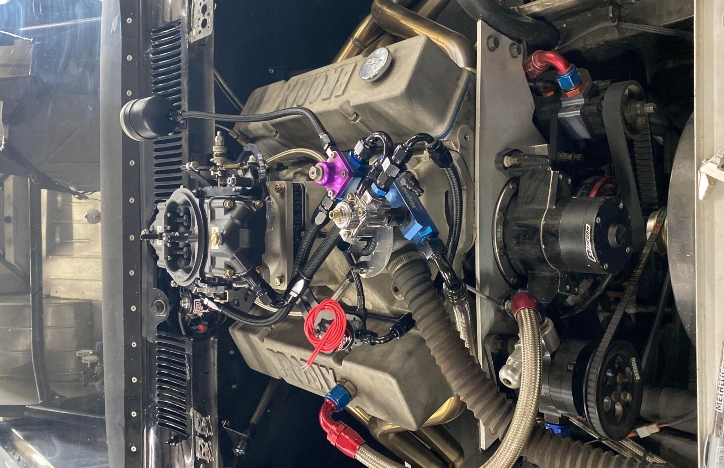 The "Tootsie" 1963 Nova sports a 427 Small Block Chevy paired with Powerglide transmission. It rides on ladder bar suspension and Billet Specialties wrapped in 28×10.5 Mickey Thompson slicks. Nitrous was just added (soon to be wired up), and Rachel is confident the race car will be very quick considering its weight.
Don't Miss the Story We Did on Dave's 1,000hp Chevy Camaro