Today we have another quick drag racing video brought to you by Schmidt Racing. The action took place during the NHRA Four-Wide Nationals event held in April at the Las Vegas Motor Speedway.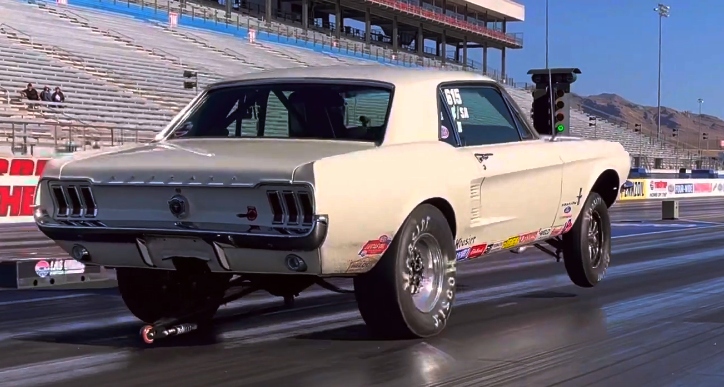 The 1967 Ford Mustang competes in the Stock Eliminator class, launches with a wheelstand and runs low 11-seconds on the 1/4 mile. I tried to find some info on the car looking at the NHRA pages, but with no success.
I believe you will still enjoy watching this Stock Eliminator 1967 Mustang Coupe in action.
Did You See Paul Ryder's Mustang Shelby GT350 R Story?