I know the RAM TRX is the fastest production off road truck in the World, but did not expect to see one lining up against a classic muscle car, and actually win the 1/4 mile race.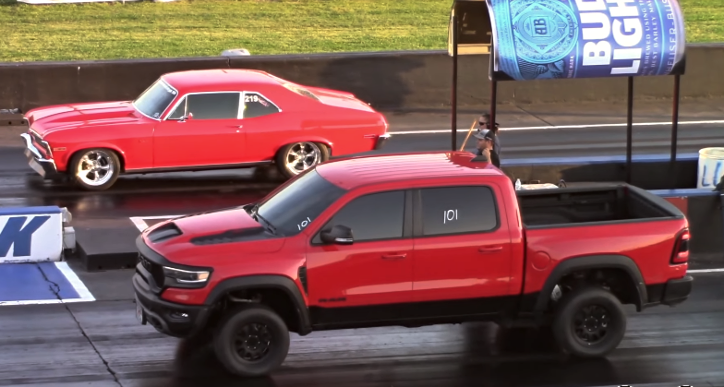 Not sure what is the Chevy Nova set up, it ran a respectable 11 seconds, but man that Supercharged Hellcat powered RAM TRX dipped into the 10's. Seeing all the comfort features offered in these off road trucks combined with their performance, I think Dodge will make some sales.
Play the Drag Racing and Car Stuff video to see the RAM TRX Vs Chevy Nova 1/4 mile race.
Don't Miss Chris Cadotto's Blown HEMI RAM Truck in Action