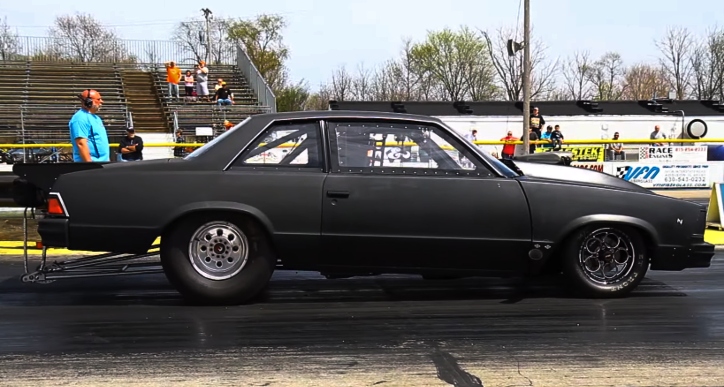 Today we have a real treat for the G-body fans. Tom Heidelmeier's 1978 Chevy Malibu is not only menacing looking, but it runs awesome 7-second 1/4 mile passes at Byron Dragway.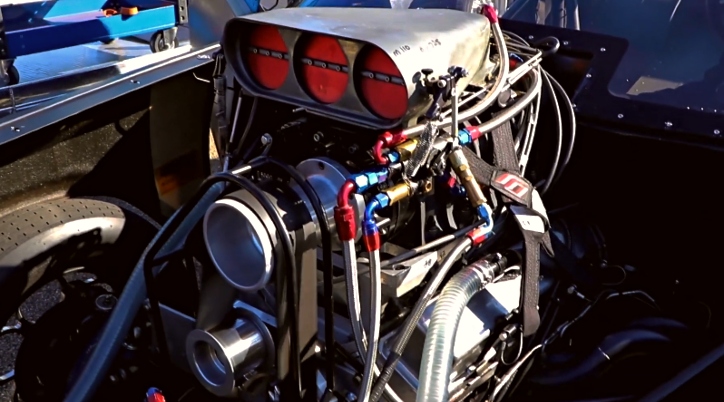 The blacked out 1978 Malibu packs alcohol injected small block Chevy V8 mill topped with 8-71 blower transferring the power through 12-bolt rear end with 4.11 gears. Tom Heidelmeier goes 8.02@187mph on his first hit and then runs couple of mid 7-second passes.
Play my man James Hrovat's video to see the 1978 Chevy Malibu flying down the 1/4 mile.
Did You See the Small Block Chevy "Tootsie" Nova Story?