Saving a 1965 Ford Mustang from the woods, Paul Ryder has built a great GT350 R tribute car, which I am sure even Carroll Shelby would be proud of. Check out the video we put together for this awesome build and read the story below.
I've always had a love for Mustangs. My first car was a Ford Mustang and I've been hooked ever since. After owning a few through my life I always dreamed of the day to own a Shelby GT350. Some years back I was talking to a friend who had a 1965 Mustang parked in the woods rotting away. We settled on a price and my son and I towed the car home.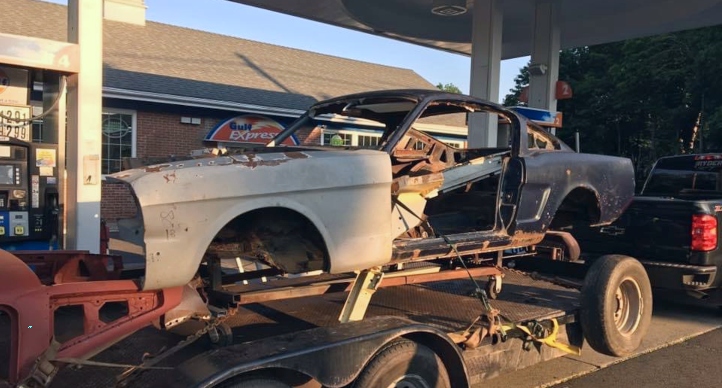 After getting the Ford Mustang in my garage and looking it over, I realized just how bad it was. Frame rails, floor pans, wheelhouses etc. were gone. As I started cutting out all the rusty panels I thought "I am going to build a 1965 Shelby GT350 R Tribute Car".
After five years and a lot of hard work I managed to bring the old pony back to life. The biggest challenge was finding some of the special parts used on the 1965 R model race cars since Carroll Shelby only made 36 of them.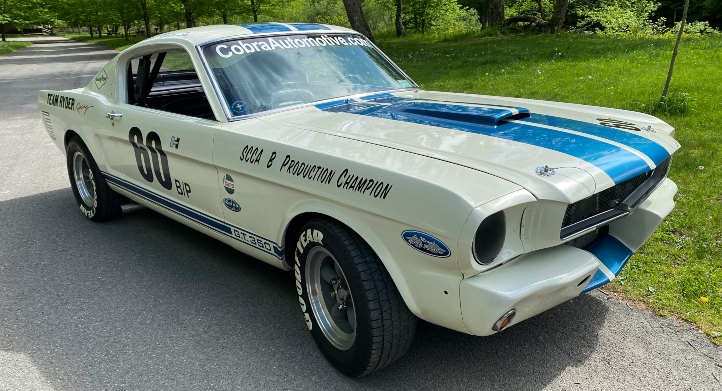 During the Shelby GT350 R build I wished my dad was alive to see my progress. He was a true Ford man and owned a few Mustangs in his time. Every day I worked on the car I could almost hear him talking to me, saying things like "Make sure you have that where you want it before you weld it" or "Make all you door gaps perfect, that's the first thing people see".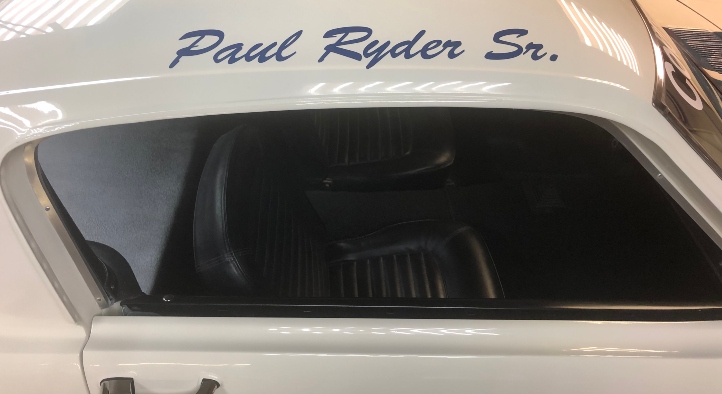 Because memories would come flooding back to me on this project, I decided to dedicate the car to him. On the passenger side roof over the door I have his name and on each front fender in a blue Ford oval it says in memory of Paul Ryder Sr. He would really appreciate this Hot Rod.
I painted the 1965 Ford Mustang in Wimbledon White with Guardsman Blue stripes just as Shelby did on his GT350 R cars. I'm running 15×7 Torq Thrust wheels with 225/60/15 on the front and 235/60/15 on the rear. The car is a blast to drive on the country roads where I live and after upgrading the suspension to Shelby specs it really hugs the turns.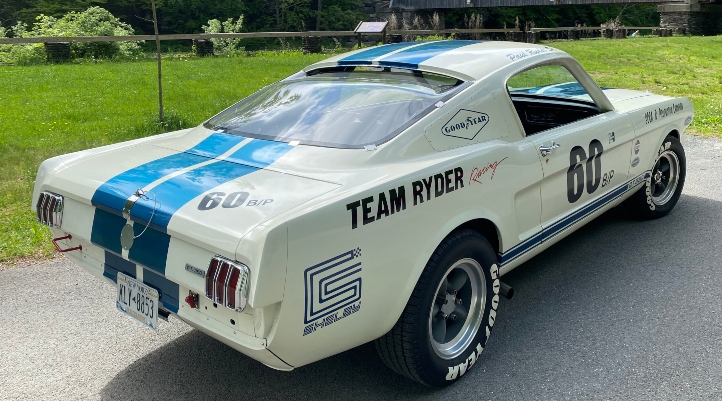 The interior I tried to keep as close to Shelby specs as I could, but I did add carpet and one piece headliner to give it some comfort features. The GT350 R models used a special rear window made from Lexan with a special shape that helped eliminate pressure at high speeds resulting in faster top speed. I did all the bodywork and paint and added the decals to give the 1965 Mustang that race car look.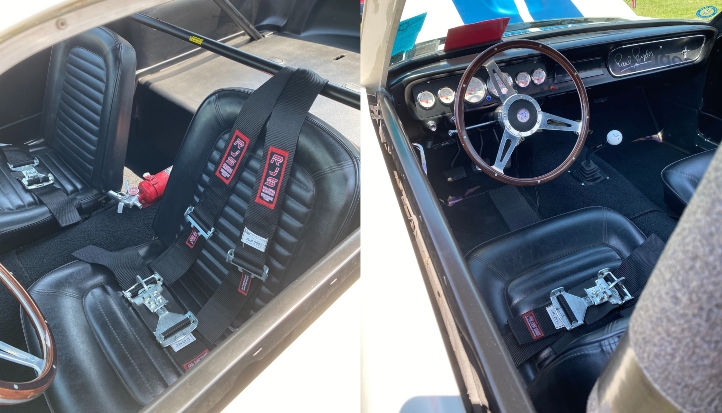 The 1965 Mustang engine is a 289 V8 warmed up with roller cam and rockers, 30 over Keith Black Dome pistons, ported heads with larger valves and springs with screw in rocker studs and guide plates, big cam, Edelbrock intake, Holley carb, balanced rotating assembly, Tri-Y headers into side exit straight pipes. It makes around 400hp controlled by a Ford Top Loader 4-speed I freshened up and turns a 3.80 rear differential.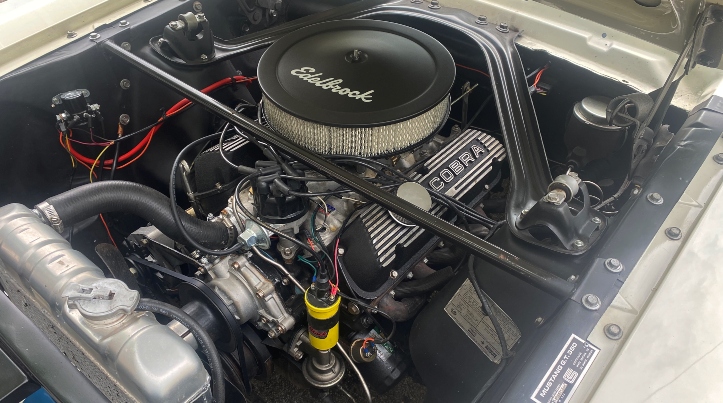 My wife was a big supporter through the whole Shelby GT350 R project and we can now enjoy the car by taking it to shows or just cruising the country roads. We've won several trophies at local car shows and this summer it will be on display at both the Syracuse and Adirondack Nationals. The Ford Mustang will stay in the family to be enjoyed for years to come.
I would also like to thank Cobra Automotive and Tony D Branda Shelby parts for their help in supplying me with the parts needed to build my dream car.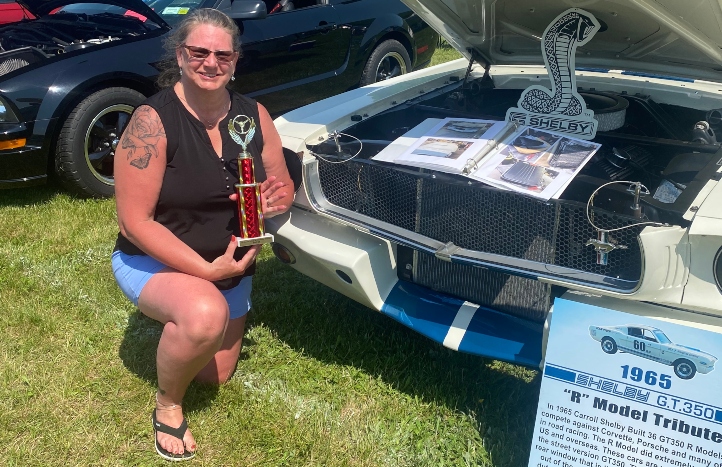 You May Also Like this Original Owner Ford Maverick Restoration Story