Dennis Martin is the original owner of this beautiful 1972 Ford Maverick Sprint. He drove it daily for many years, performed a rotisserie restoration in the early 2000's and soon they will have their 50th Anniversary. Check out the video we put together for Dennis and read his story below.
About mid May 1972 I was living in VA Beach and about to graduate high school in a month. My Dad informed me he is getting transferred to Rhode Island by the end of June. I didn't want to leave VA Beach so I figured it was time to move out.
I convinced my Dad to help me buy a new car so I would have dependable transportation. After looking at the least expensive cars on the market, The Ford Maverick caught my eye with the Sprint package. May 30 we signed on the dotted line after putting down a hard earned $250. The balance worked out to be $69 monthly payments for 3 years.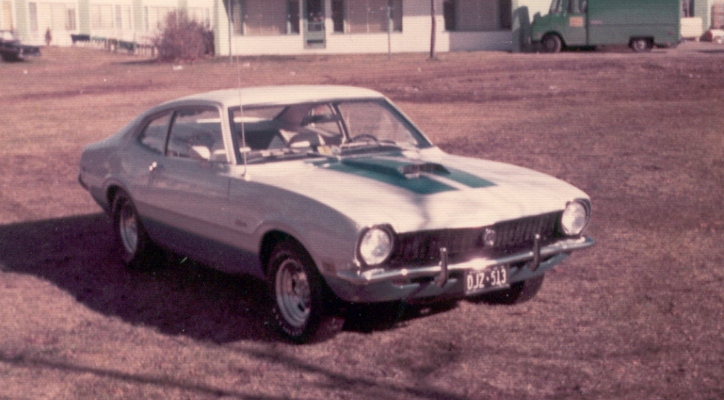 The 1972 Ford Maverick was my daily driver up until mid 1986. By that time it had racked up about 183,000 miles on the original 200 six-cylinder and 3-speed manual transmission. It never broke down and only required routine maintenance. It had helped me move from Virginia, to Florida, to Tennessee, back to Florida, and finally to Maryland. About that time I landed a job with a company car and my Sprint Maverick was no longer needed for daily transportation.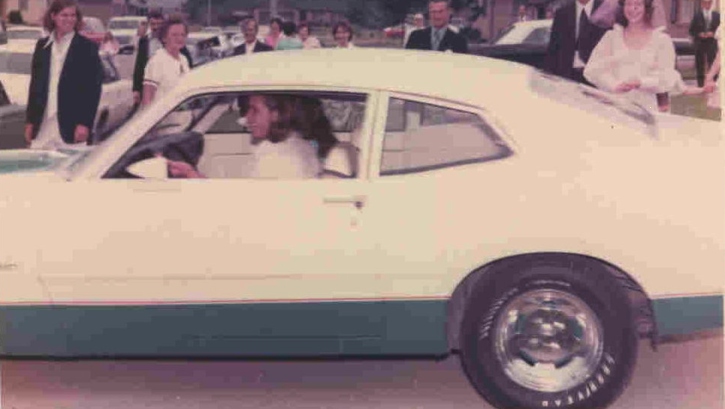 I found a '71 Comet in the neighborhood that had been sitting up for years. I bought it for $100 because it had a 302 C4 automatic. With little effort I got the 302 running perfectly and pulled it to put in my Ford Maverick. Although I didn't want the automatic, I didn't have the flywheel, clutch, and linkage to put the manual back in.
So I ran the automatic for about 6 months until I saved enough to acquire all the things I needed to bang gears. I had also found 2 junked BW T10 4 speeds, took them apart and made a half way decent one. I ran this set up until around 1999. By this time my Maverick Sprint had run the odometer around for the second time for a total of 208,000 miles. I quit driving it and went on to other projects.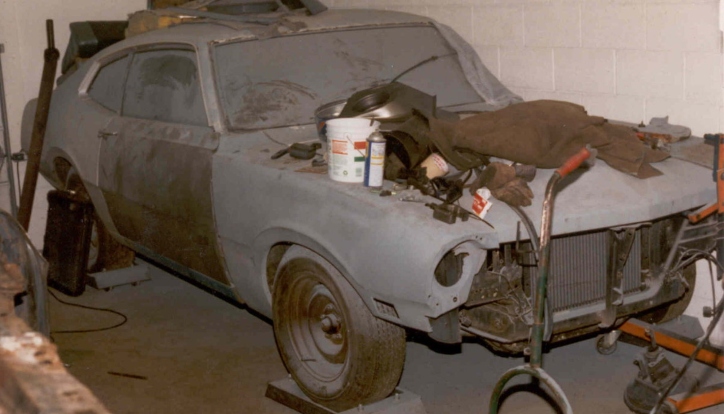 Then in 2001 I decided to tear the 1972 Maverick Sprint down and completely go through it. I had been buying many NOS parts from Ford through the late 80's and 90's with the thought of restoring it one day. Ebay was another good source for NOS parts. I bought the cheapest rotisserie I could find and stripped the car completely down. I fixed all the rust and rebuilt everything or replaced with new.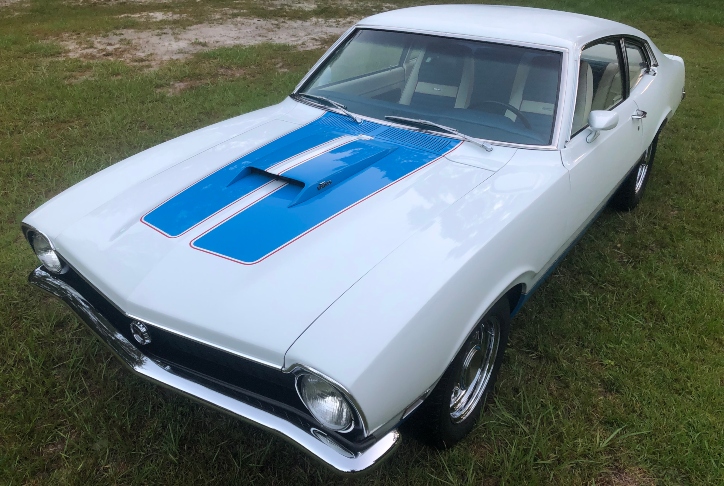 1972 Ford Maverick Sprint interiors only came with bench seats. I acquired a set of Maverick bucket seats and had the upholstered in original material and patterns. The door panels were original plain white, so I had the Sprint touch added to them. Also the rear speaker shelf was originally solid blue so I had the upholstery guy add a Sprint touch to that. I made my own gauge panel and mounted it to the dash.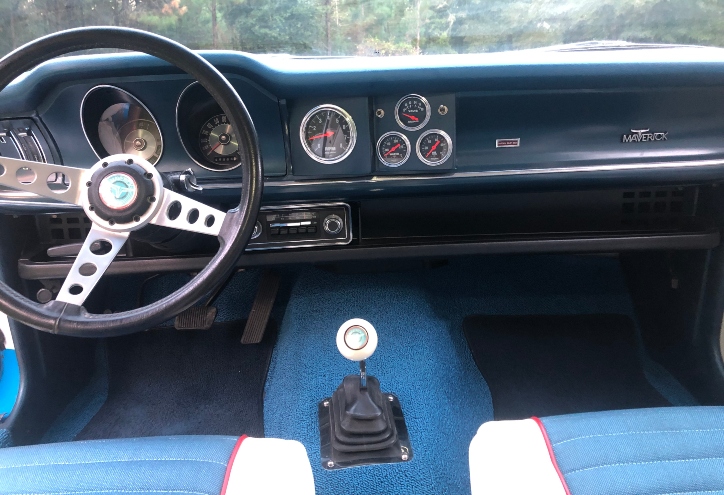 I wanted the car to run mid 12's. Picked up a Top Loader 4-speed and had Currie build the rear to my specs with 31 spline axles and a 3.89 Detroit locker. The block was bored .030. stock crank and rods fitted with Keith Black hypereutectic pistons and Childs & Albert Zero gap rings.
I converted it to roller cam and had Comp Cams grind me one with .566/.576 gross lift and 232/240 duration at .050. AFR 185 heads with Comp Cams Pro Magnum roller rockers. Topped off with an Edelbrock RPM Airgap intake and Demon 650. MSD supplies all the spark. The best time I've run so far was only a 12.98, but with a 2.1 60ft time. So the car is where i want it to be. I just need better traction.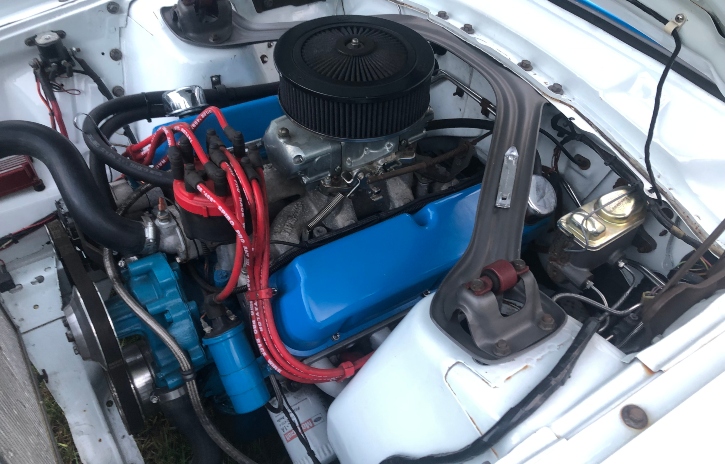 At the time I'm writing this, my 1972 Maverick Sprint has been done for 19 years and with just minor upkeep, has been a blast to drive to shows and around town. It has more sentimental value than actual value. I taught my first wife how to drive a stick in it. When my daughters were born, I brought them home from the hospital in it. Next big milestone will be less than a year away when May 30, 2022 will make my 50th year owning this car, and I can say I actually drove it to high school.
Did You See Paul's Shelby GT350 R Build Story?