In 1973, when the first generation Mustangs were nearing the end of their production, word on the street was that Ford would no longer offer a convertible version of the pony car. It was June 11th when one of the last Ford's most beloved convertibles rolled off the Dearborn assembly line. The 1973 Mustang now owned by Richard Ackermann.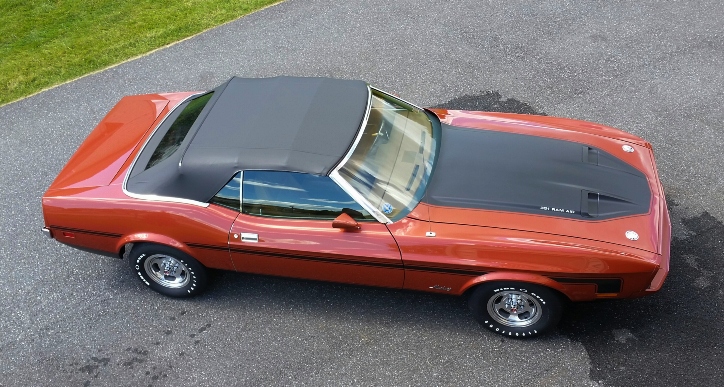 Richard is not the original owner, he acquired the Convertible Mustang in 1996. While the pony was in pretty bad shape, its original powertrain consisting of 351 Cleveland 2V engine paired with C6 automatic trans and Ford 9-inch rear was present.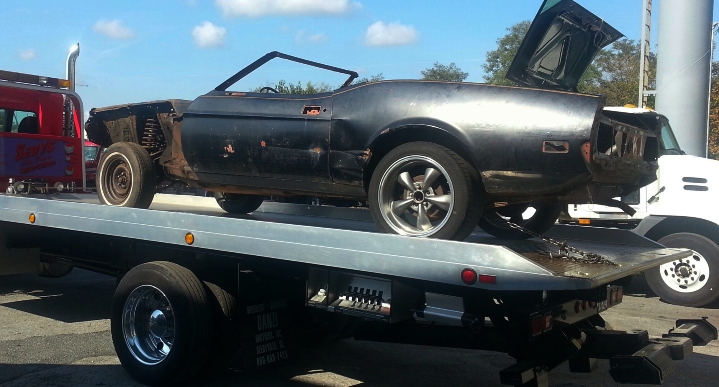 This 1973 Ford Mustang Convertible Is Like No Other
He started searching for information on his new old car, and few months later managed to find the original invoice and get a Marti Deluxe report. The documentation revealed that Rich's 1973 Mustang was sold to the Ford Marketing Division to serve as a Company Sales Vehicle.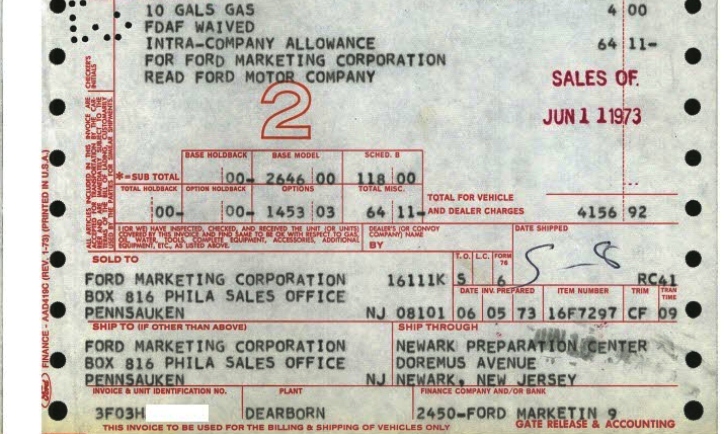 Convenience Group, Deluxe Bumper Group, Decor Group, Instrumentation Group, Power Steering, Air Conditioning, Power Windows, Tilt Steering with Deluxe Rimblow Steering Wheel, Full Console, Body Side Tape Stripes, NASA Hood, Forged Aluminum Slot Wheels with Radial Tires, Front Disc Brakes, AM/FM Radio, Intermittent Wipers, Color-keyed racing mirrors, Tinted glass. Door Edge Guards, Color-keyed Floor Mats, etc. It turned out that the Convertible 1973 Ford Mustang was loaded with options.
---
Richard's goal for the restoration was set. He wanted to transform the Convertible '73 Ford Mustang into a concourse quality driver!
---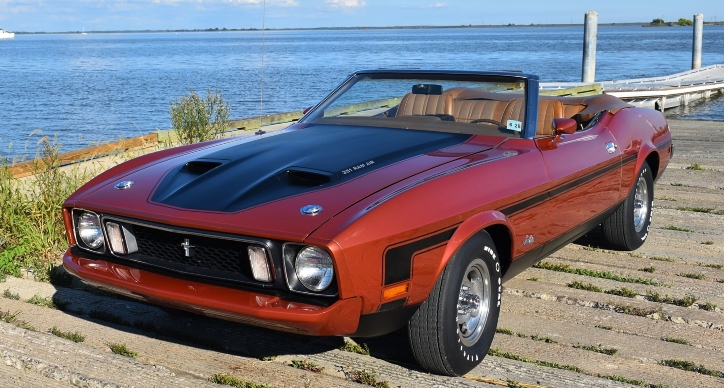 The task happened to be a much bigger challenge than what he imagined. While it looks like the 1973 Mustang is pretty much the same as the 71-72 models, reality is there are many one year only parts to the 1973 model. The majority of these are not reproduced and good quality originals are not easy to find either. Rich spent more than 15 years collecting the correct NOS or high quality used parts needed for the job.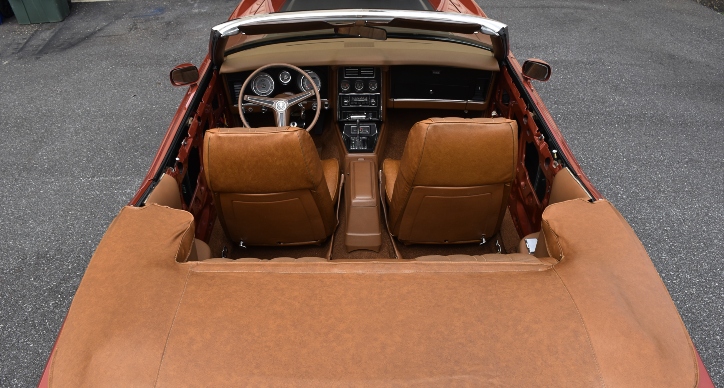 It was 2014 when the car was ready to go for body work and paint. Rich disassembled the Convertible Mustang in his home garage, taking photos of all date stamps and paint marks. 12 months later the pony came back home repainted in its factory Ford 5M Medium Copper Metallic paint and accented in the correct semi-gloss black-out treatment.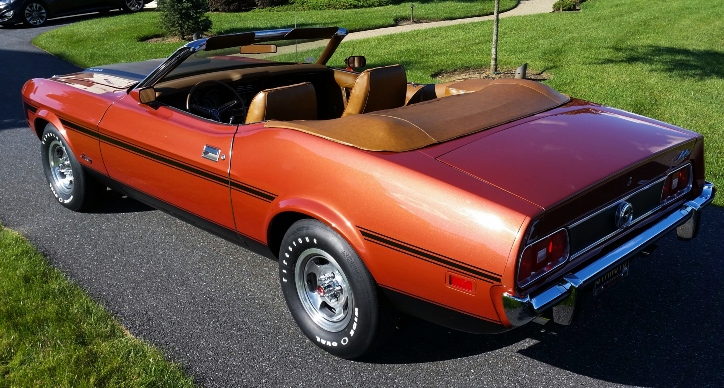 Since Richard was going to drive the 1973 Mustang, he decided to do some performance enhancements as well. The 351 Cleveland engine received Aussie closed chamber heads, Howards street cam, DSS Racing pistons, 600 CFM square bore carb sitting on top of Edelbrock Performer intake and functional Ram Air. The suspension was upgraded, a dual exhaust was installed, and the Ford 9″ was treated with Eaton Truetrac limited slip.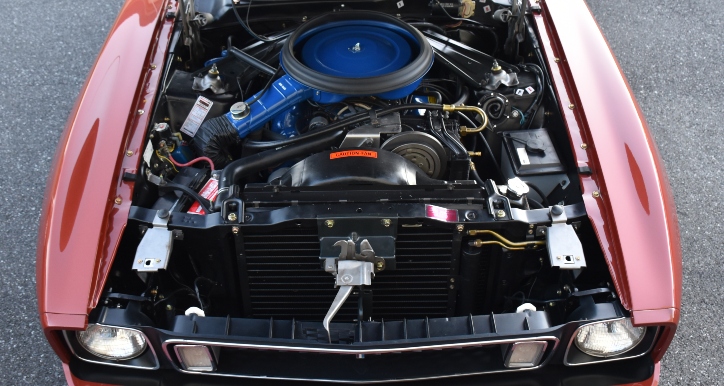 Now his Mustang is loaded with the best that 1973 had to offer and then some. Rich enjoys driving the convertible during the summer and takes it to local shows and cruises.
Did You Read Brent Casiglio's 428 SCJ Ford Mustang Story?