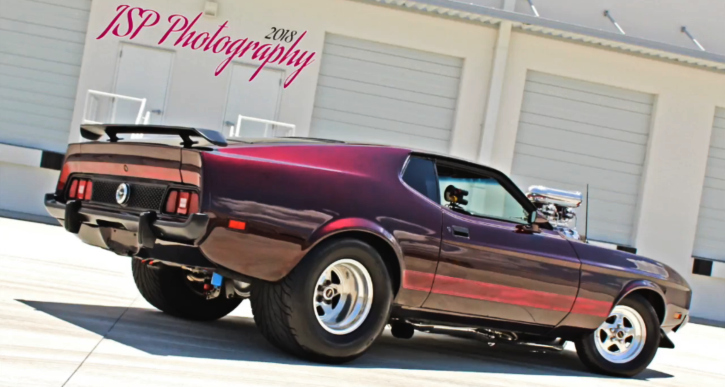 You literally must be blind to miss this Pro Touring 1973 Ford Mustang on the street or at a car show. Starting from the laser straight body wearing custom Candy Brandy-Wine paint, blower sticking out of the ram air hood and perfectly polished Weld Racing wheels wrapped in fat Mickey Thompsons' at the rear and skinnies in the front this muscle car has a 10 out of 10 appearance.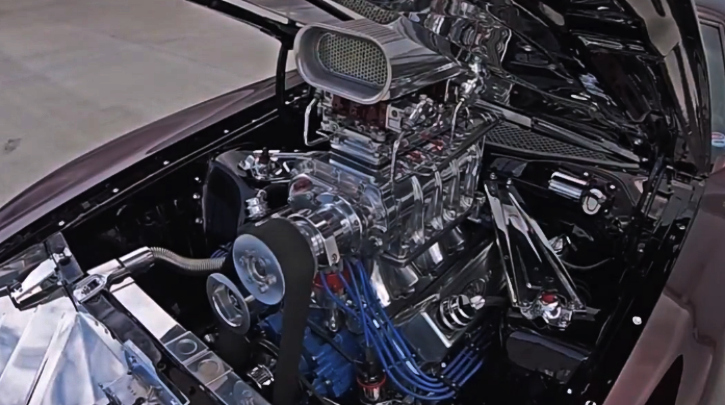 When it comes to power this custom built 1973 Ford Mustang does not disappoint either. The clean engine bay is fitted with built 6/71 supercharged Ford Racing 514 cubic inch mill equipped with forged internals, aluminum Super Cobra Jet heads, Diamond pistons, Rods from Eagle Specialty, 750 double pumper Holley carbs etc.
Play the FSD Hot Rod Ranch video to see all on this menacing 1973 Mustang build.
You May Also Like Bill Kramer's Ford Mustang GT 390 Video