Randy and Nadine Johnson are a hot rod family. Not necessary Ford guys as they own all kinds of classic automobiles, but they also have this stunning 1969 Ford Mustang. Actually Nadine is the owner, but Randy built the car for her in his shop.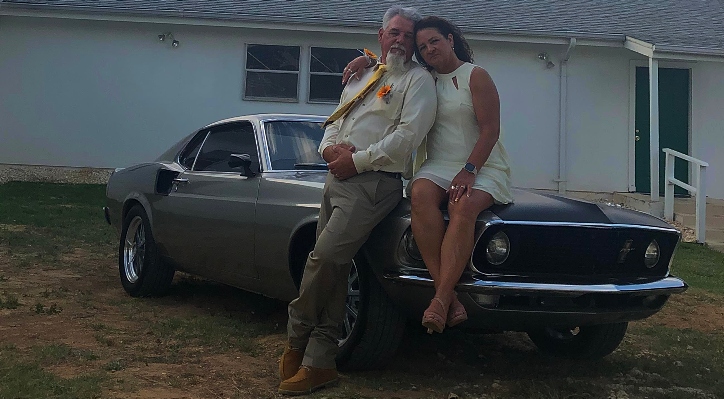 They bought the 1969 Ford Mustang about 14 years ago, and couple of years later Randy was done with the body work and paint. Then other projects required his attention, so the Stallion had to wait until in May of 2022 it was back on the road.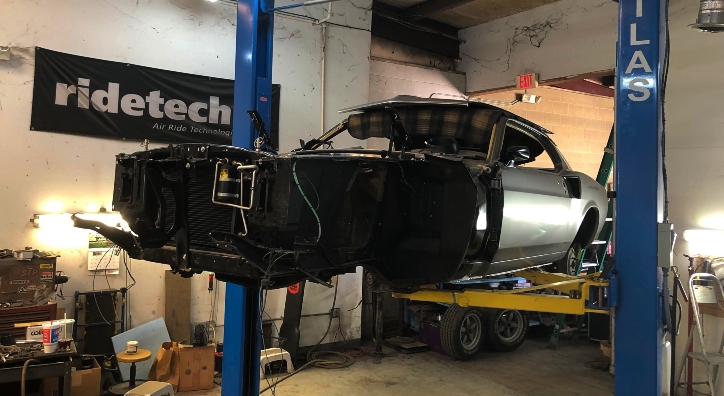 It started life as a Mach 1 powered by 351 V8 paired with C6 automatic. Now the 1969 Ford Mustang is completely rebuilt with all new parts. Basically a restomod that Nadine sometimes drives to work, and took to couple of car shows during the summer.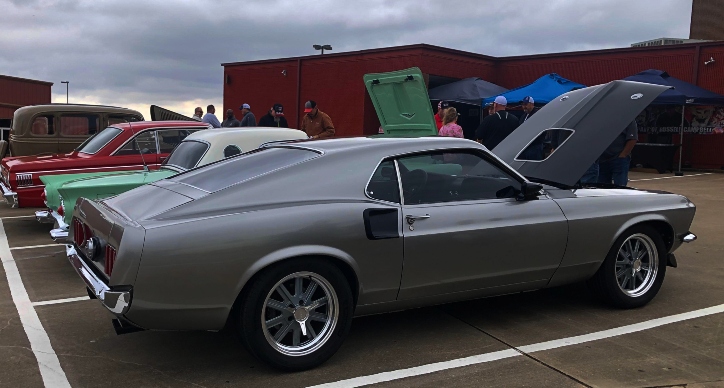 The 1969 Ford Mustang wears a 2010 GT500KR Silver paint and spins a set of '68 Shelby reproduction wheels. It sits on full Ride Tech suspension with coilovers all the way around. It has Tubular A arms and relies on disc brakes on all four corners.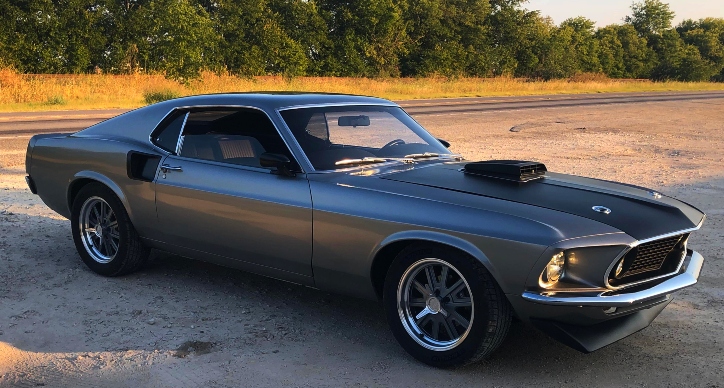 The pony still sports a Ford 351 Cleveland but upgraded with Sniper fuel injection, closed chamber heads, cam dynamics internals etc. to kick in 430hp. The power is transferred through overdrive auto from a 2017 model and 3.55 geared 9″ Posi.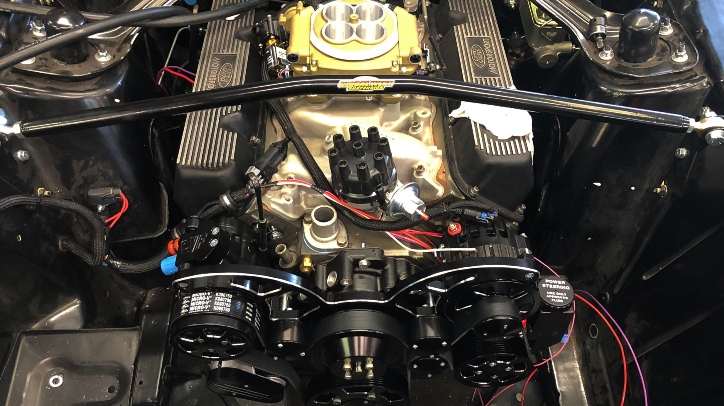 Randy also installed Sanderson headers, Flowmaster mufflers, Power rack and pinion and of course a Vintage air unit. They had the entire 1969 Mustang Mach 1 interior and glass redone at the Martin's Rod and Custom shop in Lampasas, Texas.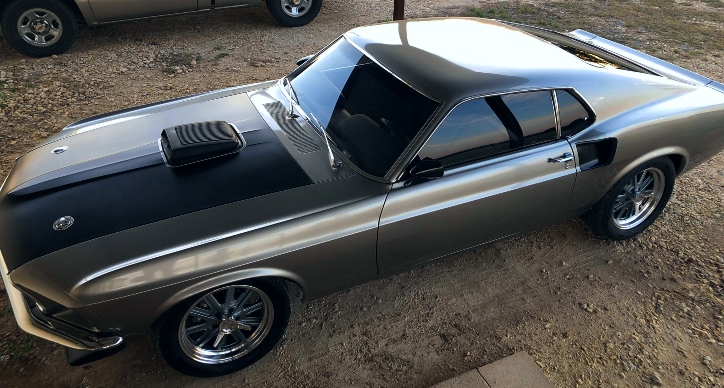 Did You See Steve's 1969 Ford Mustang 460 Build Story?