As some of you already know, Bob Jennings has an amazing collection of Winged Mopars. Not long ago we featured his Black Ice Plymouth Superbird story, and today we are going to take a quick look at his 426 HEMI powered Super Stock Mopar.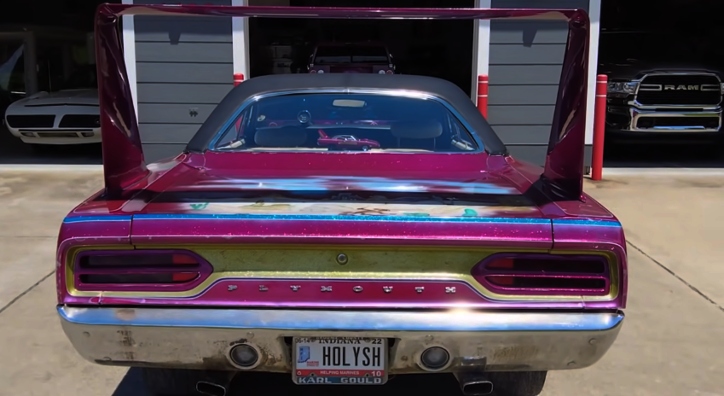 The "Psychedelic" SS/EA Plymouth Superbird is the one that won the 1970 NHRA Summer Nationals driven by Tim Richards. It then changed hands couple of times and disappeared for decades along with its Sox & Martin built engine installed back in the day.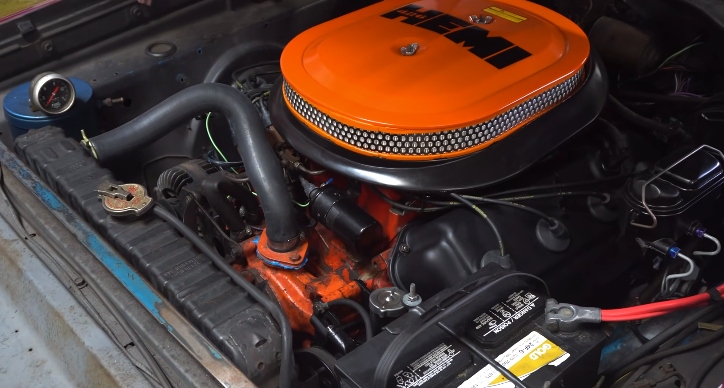 About 7 years ago Mike Hill discovered the Mopar, bought it and installed the period correct 426 HEMI you see on the photo. He searched for the original engine for years and even offered a $1,000 Finder's Fee as seen in the Hemmings article, but had no luck.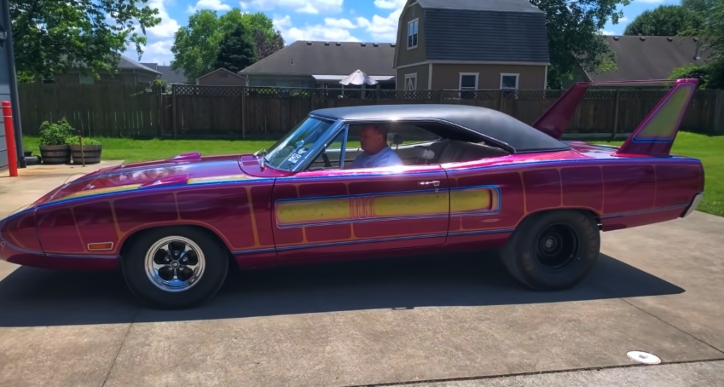 Few years ago Bob Jennings bought the 1970 Plymouth Superbird from Mike Hill. In 2021 Bob purchased a 426 HEMI engine that he believes the Mopar was born with, but is not yet confirmed. You can watch the full story on YouTube – Jennings Wing Cars.
What I have for you is the quick video below so you can hear the Superbird voice.
Did You See Mark Coffey's Plymouth Superbird Story?