In the early 60's the 409 Chevys became very competitive at the strip, and Mopar had to take action. Using the light 1963 Plymouth Savoy, reducing the weight even further by adding the Aluminum package, and powering it with Stage II 426 Max Wedge engine, Mother Mopar created a drag strip monster.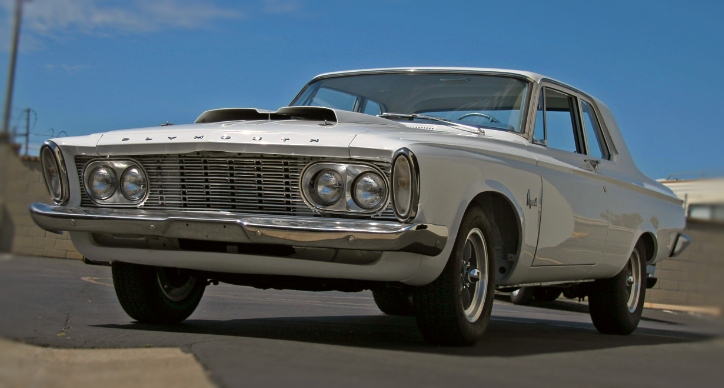 This Factory Lightweight '63 Plymouth Savoy was part of the Reggie Jackson collection for many years, and according to Galen Govier is one of only five equipped with the Aluminum Package. While the 426 Super Stock engine and 727 trans are long gone, the rest of the car somehow survived all these years. In fact, it still wears its factory aluminum panels.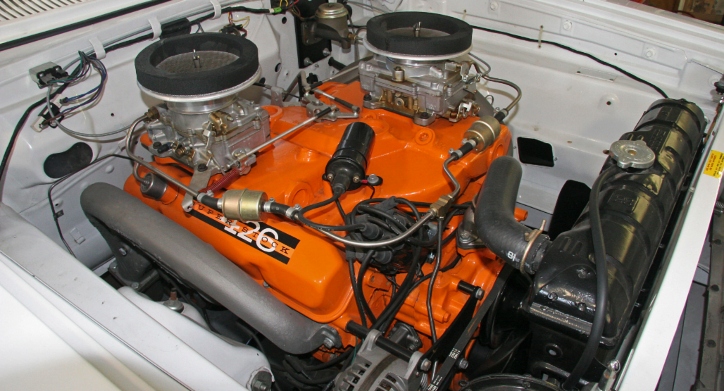 It is a stripped down plain Jane beast, but the Ermine White paint and blue vinyl interior still makes the '63 Plymouth Savoy pretty, especially when combined with the Torq Thrust wheels you saw on the photo from Bonhams.com. Word on the street is, the Lightweight Mopar was raced in the Northeast back in the day wearing Gold paint with Black accents.
GearheadBob met the '63 Plymouth Savoy current owner, and filmed a quick video of the car, where you can see all the specs and hear the magnificent 426 Mopar sound. Check it out!
Did you See Brian Foster's Plymouth Satellite 500 Stroker Story?