Few of us enjoy buying a car, and looking for one sometimes puts you in a defensive position. You want to know you're not being hustled and that the deal you're making is the best one for you. 
We'll highlight aspects of car shopping and what you should look for in a great auto dealership. We'll also look at red flags and a few best practices to help make your car shopping experience as painless as possible. 
Things to Consider When Choosing a Car Dealership
You'll need to consider financing options, find out how to get the most from your trade-in and learn about any grace period when buying new auto insurance. Remember to talk with your insurance provider about how different models will impact your monthly insurance expense. 
You will want to consider the dealership's inventory, customer reviews, and how the dealership handles financing and insurance. If you are shopping for a new vehicle, you likely already have a general idea of what kind of vehicle you want to purchase. 
Select a few dealerships, check with the Better Business Bureau, and read online customer reviews. Finally, ask your friends and neighbors about their experiences with the dealership. 
Check out reviews for the type of vehicle you're interested in. Do you want a four-door with excellent gas mileage? Do you need a minivan or a pickup? Make those decisions first. Check out reviews for the models you might want to consider. Look hard at your monthly budget and visit your bank or credit union. 
Talk with a loan officer at your financial institution and get preapproved for a loan. Going to your bank ahead of time will set how much car you can afford and allow you to deal with any issues that might show up in your credit report. 
Most dealerships will offer to finance your purchase. However, the interest rate at many dealerships can be high. In addition, while discussing the financing process, dealers will often try to add extra features or warranties you probably should not purchase. 
Dealerships are allowed to charge a higher interest rate than you qualify for. However, keep in mind that if you sign for a loan at a higher rate, you'll likely pay thousands more over the life of the loan.
Things to Consider at the Dealership 
When the salesperson first approaches you, tell them as little as possible. For instance, don't let them know if you have a trade-in vehicle. Also, don't let the salesperson know if you've been pre-approved for financing. 
After you have decided on the car you're interested in and have negotiated the best price,  mention your trade-in. The dealer may give you a reasonable price for it. You should already have a good idea of what your old car is worth. 
You can get a good idea of the value of your old vehicle by looking at used car listings in your area. Check Kelley Blue Book, get an offer from CarMax, or online from Carvana or a similar site. If you don't feel like the dealer is offering a fair price for your trade-in, you can walk away and sell it yourself.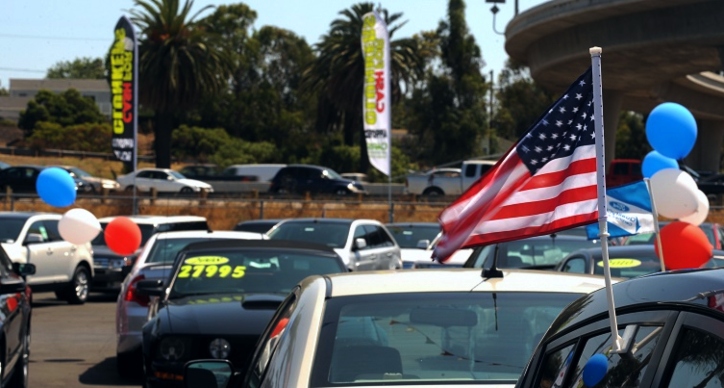 How to Sell Your Old Car Yourself
You may decide you'd rather sell your current vehicle before negotiating with a dealership. If so, you need to have a good idea of the value. Prepare your old car for sale by gathering your service records together. Have your vehicle professionally cleaned. Get the car serviced. 
Advertise your vehicle in local newspapers and online. Let your friends and family will know you're selling your vehicle. You can contact broken car buyers like Sell The Car USA for hassle-free transactions and avail of free pick-up without hidden costs. This will help you remove the trade-in negotiations and give you an amount of money to consider using as your down payment.
When preparing your current vehicle for a private sale (or when shopping for a used car), pay attention to details. Water can do a lot of damage. After a major flood, it's not uncommon for damaged vehicles to be shipped around the country for resale.
Check Kelley Blue Book or BBB sites to learn what to look for to guard against purchasing a car that was previously declared a total loss or was in a flood. A flooded vehicle may seem like a great vehicle. It may be a low-mileage, recent-model vehicle and look very good. 
There can also be wear and tear on a car that contributes to leaking. If you have a minor water leakage, there are ways to stop water damage in your vehicle. 
Be Prepared for Your Ca Dealership Experience
Whether you choose to buy a new or used car, maximizing the value of your current car will allow you to make a more significant down payment. In addition, negotiating the lowest dealer price and pre-arranging a reasonable financing rate will be to your advantage. 
Be sure to prepare for your shopping experience by checking your dealership's reputation, talking with your banker, and knowing your budget.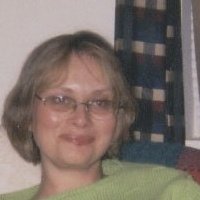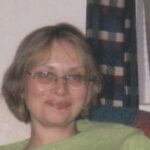 Teresa Johnson writes and researches for the auto insurance comparison site, 4AutoInsuranceQuote.com. She has purchased and sold several vehicles and learned best practices with each negotiation.