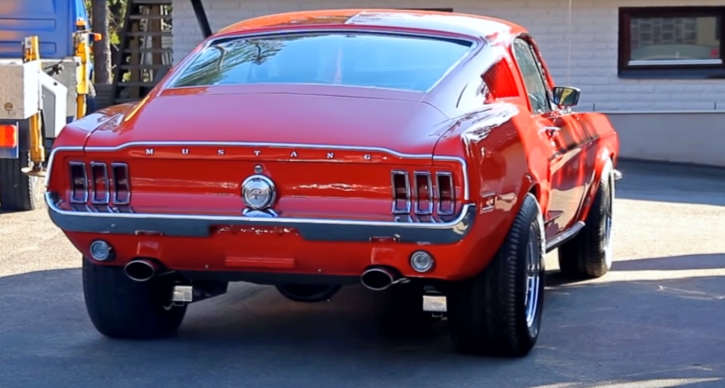 Super clean 1968 Mustang Fastback powered by the mighty Ford 427 side oiler engine, what a fascinating combination! The pony is painted in beautiful Red paint and rides on cool Keystone Classics wheels wrapped in Mickey Thompson Sportsman rubber. Yes, it has the looks, but wait until you hear its sounds. The Ford FE family top dog powerplant, and that dual exhaust will make your knees go weak.
Play SteffMustang's video to see this 427 Side Oiler 1968 Ford Mustang flexing muscle!
Did You See Paul's Ford Mustang GT350 R Build Story?