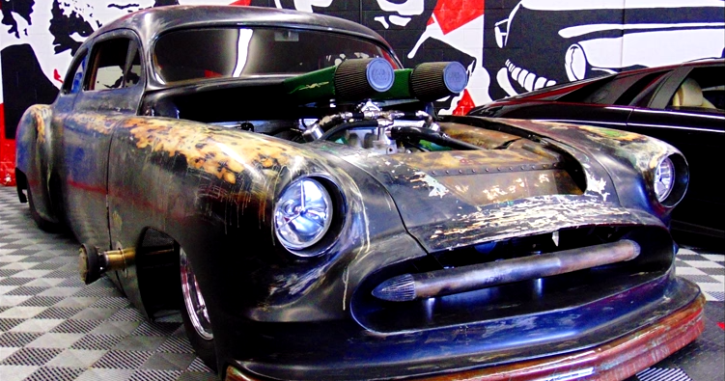 Bad to the Bone '51 Chevy Mr. Junk.
Although the Patina paint job looks as real as it gets and the name of the hot rod is Mr. Junk, this Chevrolet is actually one hell of a custom built ride, which I believe you all will enjoy seeing. When Mark was introduced to this custom 1951 Chevy 4 years ago it was just a street car and he really fell in love with the cool body work done to it.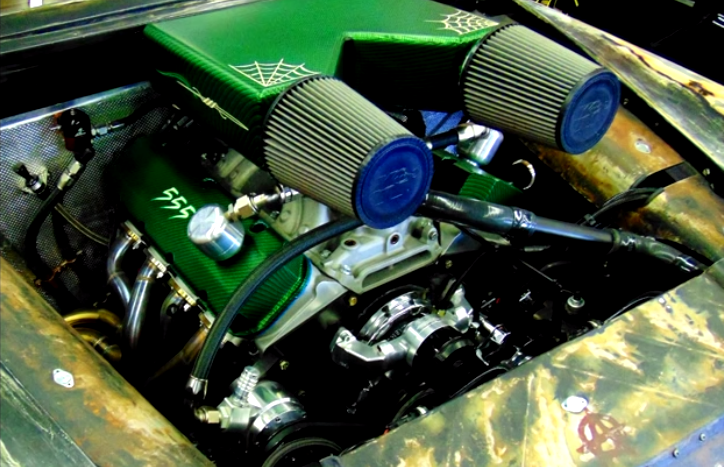 Now this nasty looking rat rod is chopped, tubed, it has tons of suspension and performance upgrades, killer custom interior and a nicely built 555 cubic inch motor pushing 800 horse power and 750 pounds of torque sent trough a TCI 2-speed Powerglide tranny.
Check out my friend Scottie's video review for all the info. Watch, Enjoy & Share!
More on Hot Car: Blown 1500hp Chevy Beast by HP Racing
[sdonations]1[/sdonations]