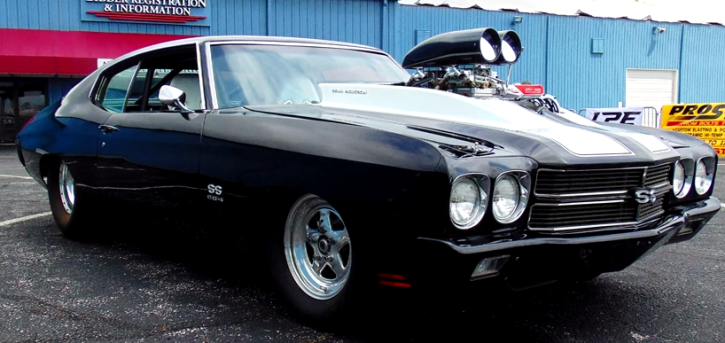 Bad to the Bone Pro Street 1970 Chevelle SS.
Clay the owner of this brutal Chevy Chevelle SS has been into hot rodding for many years and had a huge passion for muscle cars since high school. He bought this Chevrolet several years ago from Ebay as an original 454 Big Block Super Sport car and when you see the insane mods Clay has done to it, you know we are talking about a hard core muscle car enthusiast.

Everything from the sinister Pro street exterior look, the awesome racing style interior to the nasty 604 cubic inch V8, which wasn't powerful enough so Clay added a Nitrous to squeeze over 1200 horses out of it is just off the hook and on top of that the car is street legal. Scottie has done an interview with him where he shares the entire story of his Pro Street 1970 Chevelle.
Check it out. Watch, Enjoy & Share!