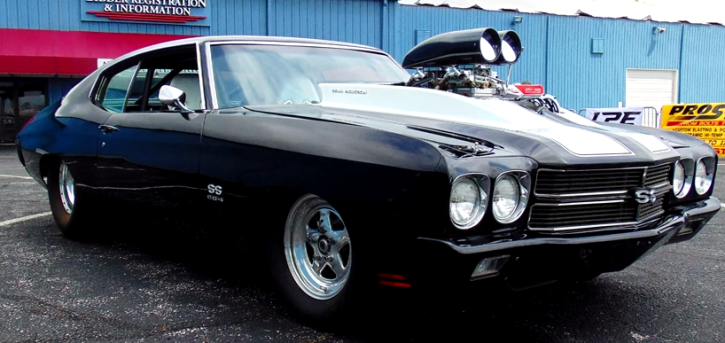 Bad to the Bone Pro Street 1970 Chevelle SS.
Clay the owner of this immaculate 1970 Chevy Chevelle SS has been into hot rodding for many years and had a huge passion for muscle cars since high school. He bought this bowtie several years ago on Ebay as an original 454 Big Block Super Sport car and I know some of you will criticize him for not keeping it stock, but hey, it's his own car and it's a cool build so we might just enjoy it, right?

Everything from the sinister pro street look and awesome racing style interior to the sprayed 604 cube Big Block V8 engine making over 1200 horsepower is done just right and on top of that Clay's 1970 Chevy Chevelle SS is street legal. My man Scottie has done an interview with him where Clay shares the entire story of his pro street build. Check it out and feel free to share your thoughts.
---
You May Also Like Rick's Pro Street 1970 Chevy Chevelle SS Video
---