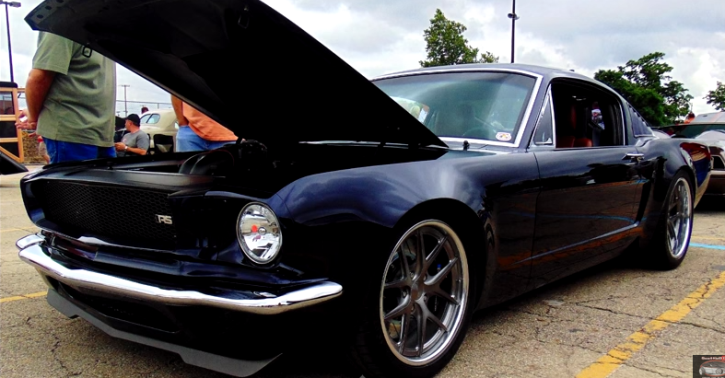 Killer 1965 Mustang Custom.
This extremely well executed Ford Mustang was one of the several custom muscle cars brought by the "Roadster Shop" to compete for street machine of the year back in 2015 at the GoodGuys PPG Nationals car show. If you are familiarized with some of their past projects, than you know these guys always killing it and that is the case with this '65 Mustang as well.

Starting from the flawless paint job and stunning custom interior all the way to the insanely well detailed V8 under the hood this Ford Mustang is a hell of a show car.
Check out Scottie's video from the car show. Watch, Enjoy & Share!
Don't miss on Hot Cars: Story of the 1965 Ford Mustang "Martini" by Pure Vision