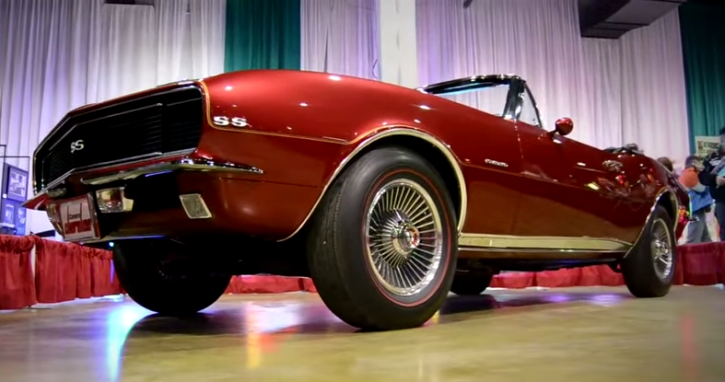 The 1967 "Cherokee" Camaro Concept Show Car.
Back in 1967 this Convertible Chevy Camaro was designed as a concept show car called the "Cherokee" Camaro, which GM wanted to use as a promotion vehicle for the newly introduced 1st generation Camaros. As the car was given to the GM head designer Bill Mitchell also known as Mr. Corvette you will notice all the influences and styling touches previewing the upcoming 1968 Corvette.
This original show car was restored few years ago and as part of the Brothers Collection Kevin Oeste has featured it in his show and has interviewed the renowned customizer Charley Hutton, who shares how exciting was for him to work with such masterpiece.
Check out the video to learn all about this custom Camaro show car. Watch, Enjoy & Share!
[sdonations]1[/sdonations]