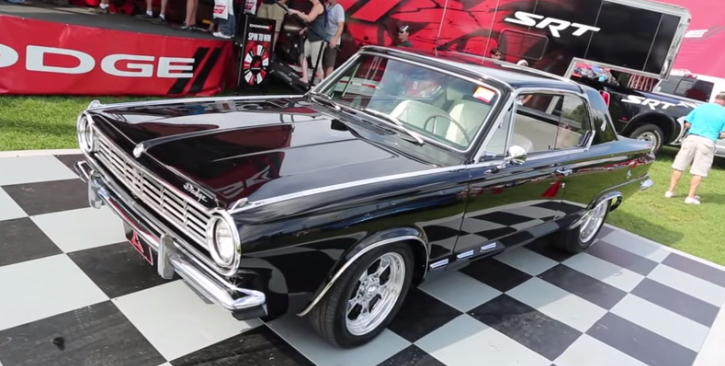 Beautiful 1965 Dodge Dart GT Custom.
Being a muscle car enthusiast for many years with many projects behind his back Erik has found this classic Dodge in Florida and performed a great job restoring this rotisserie car. The super straight Black body is as close to perfect as it gets, but Erik wanted some extra power as well and swap the original Slant 6 engine with a 360 cubic inch V8 plus some extra performance mods to make his gorgeous Dodge Dart GT run as a modern muscle car.
Check out the video for more details. Watch, Enjoy & Share!
More from 2015 Chrysler Nationals on Hot Cars: Factory Built Dodge Dart GTS
[sdonations]1[/sdonations]