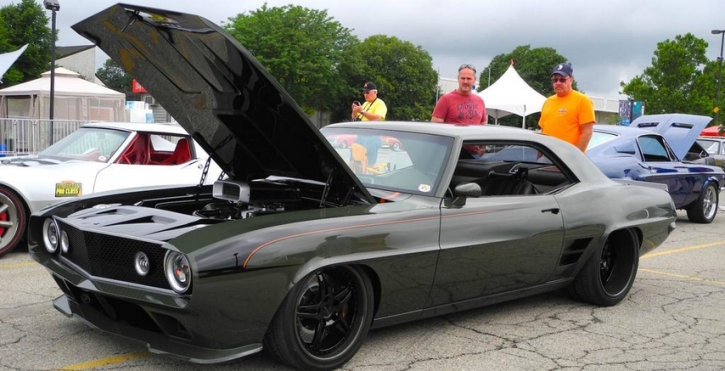 Bad to the Bone 1969 Chevy Camaro Custom.
If you are a muscle car enthusiast or a Chevy guy, you have definitely seen tons of custom built 1st generation Camaros…they are just all over the place: car shows, auctions, on the internet etc.
However this nasty '69 Chevrolet Camaro a.k.a T-Rex brought to the 2015 GoodGuys PPG Nationals by the"G3 Rods"shop to compete for Street Machine of the Year is way different than any modified Camaro you have seen before. I believe you will agree, that it is not easy to do a different custom job on a 1969 Camaro and that's why you gotta see the T-Rex video filmed by my man Scottie at the car event.
Watch, Enjoy & Share!
[sdonations]1[/sdonations]