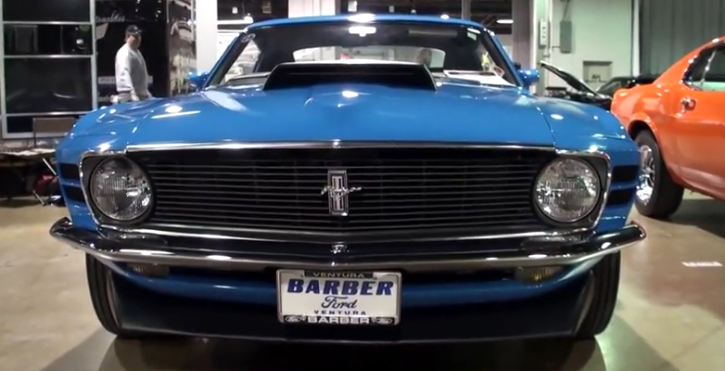 1970 Mustang Boss 429 Spectacular Restoration.
The classic Boss Mustangs definitely are some of the most iconic American muscle cars the world knows and here we have one extremely well restored example displayed at the Muscle Car and Corvette Nationals car show in Rosemont.
Owner of this beautiful pony is one true Ford enthusiast who spent about 15 years to complete the restoration of his Grabber Blue 1970 Boss 429 Mustang and his passion & efforts were rewarded with the most prestigious award. Rick Campbell's Mustang is one of only two to win the Authenticity Awards, meaning that this pony probably is the most original you can see.
Check out the video to hear all about this spectacular muscle car. Watch, Enjoy & Share!
Ford Mustang Boss 351 Race Car