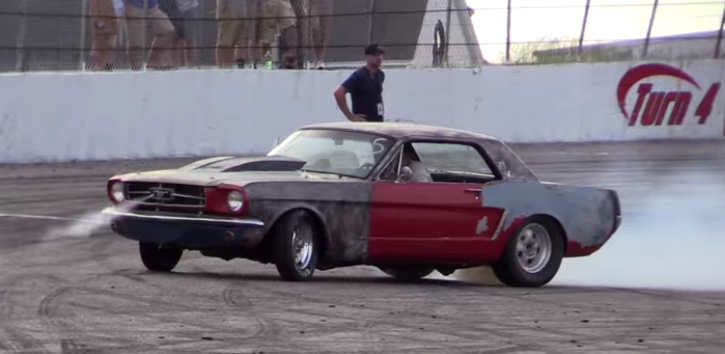 Nasty Fords & Mustangs Burning Rubber.
This year's Mustang Week car show took place at Myrtle Beach Speedway on 15th of July and of course one of the most exciting competitions was the burnout contest sponsored by SVT Performance. A nicely built classic pony, few Fox bodies and SN95's, one S197 and 2015 Mustang as well are completely murdering the tires and getting lost in smoke, but the winner of the 2015 burnout contest is a bad to bone Ford Lightning truck.
Check out the video from the event brought to you by "StangVids". Watch, Enjoy & Share!
See also on Hot Cars: Best of the 2014 American Muscle Ford Mustang Show
[sdonations]1[/sdonations]