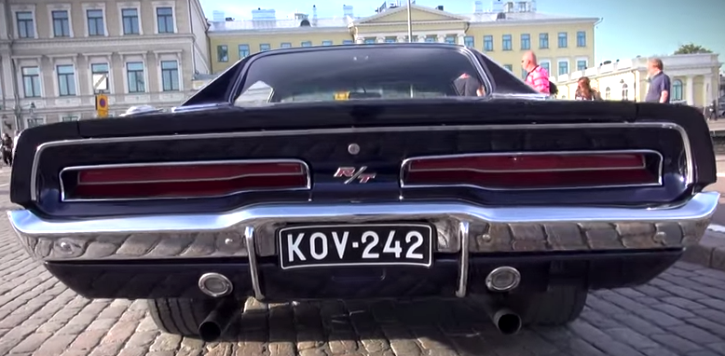 Clean Black 1969 Dodge Charger.
It is time to take you on a trip to Finland again and remind you how the muscle car enthusiasts over there love to keep their rides as classy as possible and well maintained. This time we have a gorgeous 1969 Dodge Charger R/T looking super sharp all the way around and powered by a well dressed monstrous 440 cubic inch engine with amazing V8 voice.
Check out the video filmed by "Jamboolio" in Helsinki. Watch, Enjoy & Share!
See also on Hot Cars: Numbers Matching Dodge Charger R/T in Black