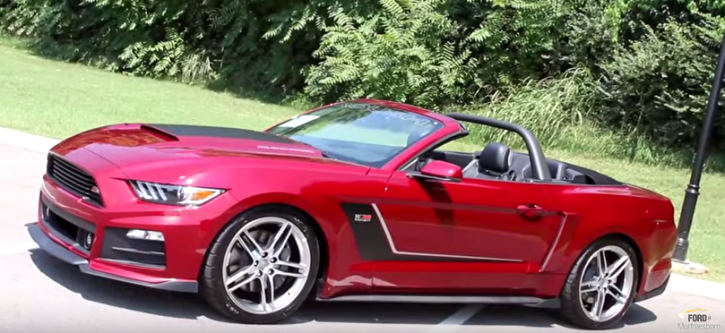 Gorgeous 2015 Ford Mustang RS3 Drop Top.
It is really hard to tell which one is my favorite within all the modified 2015 Mustangs out there, but this Convertible pony in Ruby Red with the Roush Stage 3 package certainly caught my eye. As you know the Stage 3 upgrade features the body, performance and engine mods by Roush Performance and when you add the beautiful Ruby Red paint plus the fact that this Ford Mustang is convertible it is really hard not to like it. Besides being pretty this Roush Supercharged 2015 Mustang also pushes 670 horse power and is capable of really good street action.
See the full video review by "Ford of Murfreesboro". Watch, Enjoy & Share!
[sdonations]1[/sdonations]