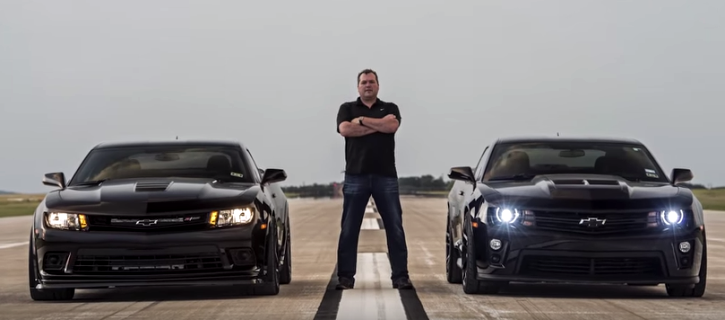 Two Hennessey Tuned Camaros Neck to Neck.
Team Hennessey prepares a couple of special Camaros for a customer with an access to an airport runway for a 1650 horsepower drag race. Chevy Camaro Z28 and Chevy Camaro ZL1 both Blacked out and tuned by Hennessey Performance are going neck to neck in a ruthless modern muscle car battle.
Check out the video to see who is the winner. Watch, Enjoy & Share!
[sdonations]1[/sdonations]