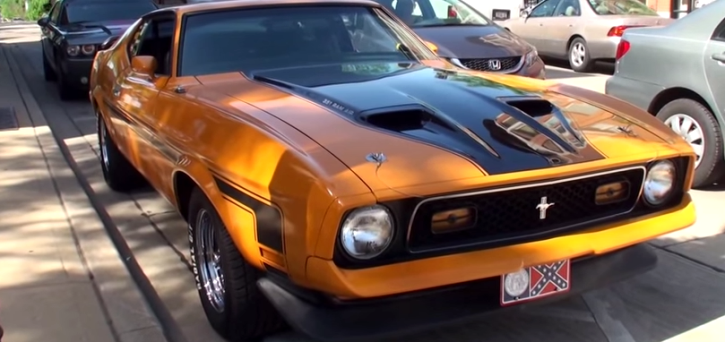 Stunning 1972 Mustang Mach 1 on Hot Cars.
Being an ex drag car, today this beautiful Ford Mustang is in great health owned by Shirley French, who received as a graduation gift from her Grandparents. It is amazing how such classic muscle cars used to burn rubber at the race tracks are in such great condition today. The body is solid, the paint is flawless, the interior looks pretty stock, but there are some items reminding for the past of this awesome 1972 Mustang Mach 1 and under the hood is situated a beefed up 351 Cleveland motor in top shape.
See the video for more details on this beautiful Mustang. Watch, Enjoy & Share!
More on Hot Cars: Fabulous Ford Mustang Mach 1 Q-Code Edition