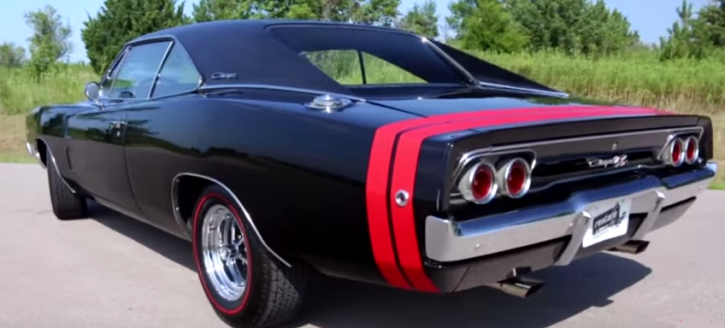 This cool 1968 Dodge Charger R/T was built several years ago at the Restore a Muscle Car shop for one of their customers. I kind of like the immaculate stock look combined with blown big block making around 800 horsepower to the flywheel, you just don't get to see such builds. Some people will say the factory appearance does not match with the Dyer's blower sticking out of the hood, but hey, it's whatever makes the owner happy, right?
Check out the video to see and hear more of this Blown 1968 Dodge Charger R/T.
---
Did You See the 1968 Dodge Charger R/T "Brain Damage" Video?
---
---

---