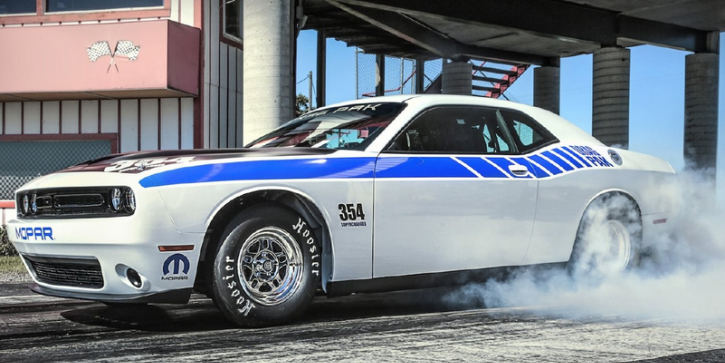 The 2015 Dodge Challenger Drag Pak Beast.
There is a new burnout machine in town and that is the first ever Supercharged Mopar Dragster. After the great success achieved with the Drag Pak version of the previous generation Dodge Challengers and of course the monstorus 707 HP HellCat Challenger it is time to raise the bar and squeeze out some more horses in order to compete with the fastest Mustangs & Camaros offered in 2015.
Although the new Dodge Challenger Mopar Drag Pak produces plenty of power plenty of room is left for the drag racers to play with. Chris Nowak (Mopar Senior Manager) shares all details on the new burnout machine. Check out the video to learn more ans see the Mopar Drag Pak in action. Watch, Enjoy & Share!
More on Hot Cars: 900HP Dodge Challenger Hellcat Tuned by Forza