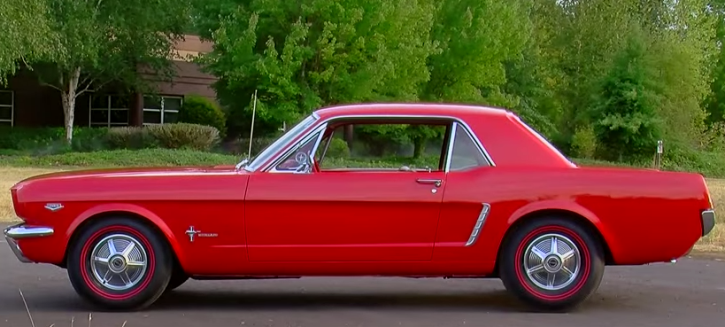 High Performance 1965 Mustang 289 Coupe.
When you look this '65 Ford Mustang you think it's a pretty neat little coupe with nothing fancy on it and most probably with a small engine that gets good gas mileage. That's not far from the truth, but when you get a little closer you will notice the "V" badge reading "High Performance 289", which means someone order this very basic 1965 Mustang with a 289 cubic inch V8. But this isn't the regular V8 rated at 210 HP, this is the K-Code 4BBL version used on Shelby Mustangs which makes 271 horses and that is the main reason this beautiful pony is part of the "Brothers Collection".
See the video to find out all about this beautiful muscle car. Watch, Enjoy & Share!
1965 Mustang 289 in Gold