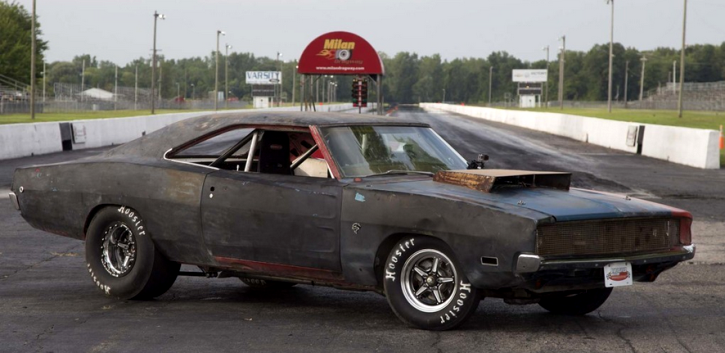 Roadkill's 1968 HellCat Charger 1st Run.
For those of you who are not familiarized with it, the General Mayhem is a 1968 Dodge Charger that the guys from Roadkill have been working on for the last few years. Recently Dodge became Roadkill's title sponsor and they came up with a new plan for the General Mayhem, which to be honest sounded totally ridiculous at first. The guys at Roadkill received a brand new 2015 SRT Hellcat drivetrain and the swap was on.
What are you going to see in this video is the 1st test run of the Hellcat Powered 1968 Dodge Charger, but before that let me give you some of the specs of this insane muscle car. The motor is a stock Supercharged 6.2 HEMI boosted with NOS Fogger nitrous oxide injection with 250hp jetting backed by 8-speed Torqueflite. The rear end is 9-inch with 3,70 gears by Moser engineering. The General Mayhem is also set on suspension with adjustable shocks and rides on a 15-inch Billet Specialties wheels with Hoosier tires. It weighs a little over 3,800 and runs pretty good.
Check it out. Watch, Enjoy & Share!