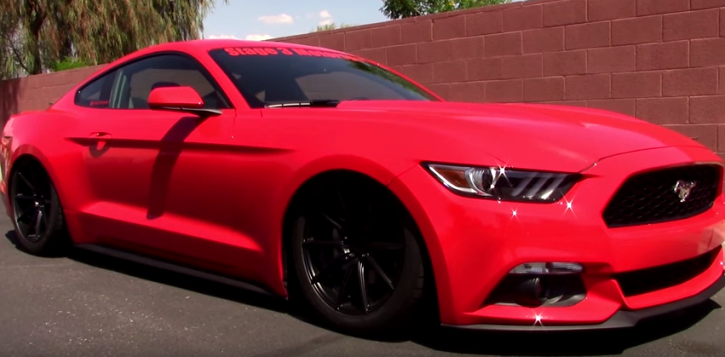 2015 EcoBoost Mustang Bagged & Boosted.
We have reviewed a variety of 2015 Ford Mustang versions already and most of the Ford enthusiasts are familiarized with the EcoBoost Mustang, but here we have one awesome project car by Stage 3 Motorsports that definitely deserve some attention.
Starting with the top end digital system from "Air Lift" allowing this Mustang to be adjusted on all four corners individually and the stunning 19-inch Matte Black wheels by "Ultimate Performance" we are already looking at completely different appearance of the EcoBoost Mustang. The guys at Stage 3 Motorsports have added some engine mods as well improving significantly the horse power and torque of this modern muscle car.
See the video review by TestDrivenTV for all details on this Modified Mustang EcoBoost. Watch, Enjoy & Share!
More on Hot Cars: 2015 Mustang Roush Stage 3 Convertible Review
[sdonations]1[/sdonations]