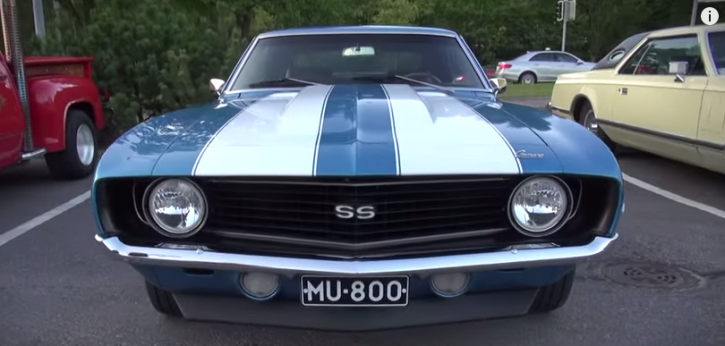 Gorgeous 1969 Chevrolet Camaro SS.
It is time to take you on a trip to Finland and show you one stunning Super Sport '69 Camaro proving once again that the American cars are treated with a lot of respect over there. Those of you who have been following Hot Cars know that the gearheads in Finland not only are extremely passionate about muscle cars, but they like to keep their rides as original as possible.
That's the case with this 1969 Chevy Camaro as well. Perfect body work and chrome, show quality paint with SS stripes and a set of date correct Rallye wheels, a combo that's more than enough to get every muscle car lover interested. When you add the monstrous 427 cubic inch V8 motor you get pretty much the ultimate gen 1 Camaro.
See the video filmed by Jamboolio at Espoo Cruising 2015. Watch, Enjoy & Share!
1969 Chevy Camaro Custom "T-Rex"