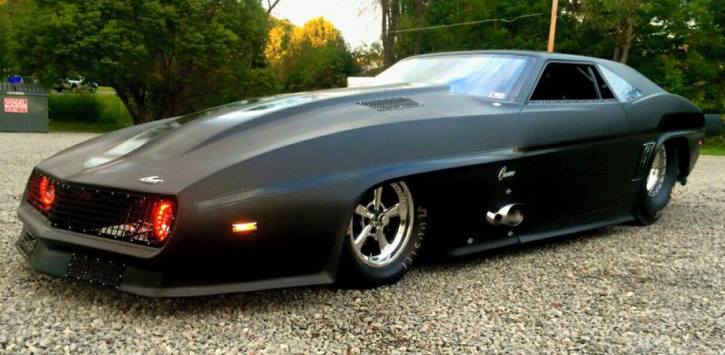 Jeff Lutz's Camaro – The Fastest Street Legal Car.
Every year things are getting more insane at Drag Week and for 2015 the name of the man who raised the bar is Jeffrey Lutz with his sick Pro Mod '69 Camaro. After Tom Bailey and Larry Larson hit the 6-seconds neighborhood in 2014 this year Jeff Lutz totally nailed it by running 6.05 seconds at 251 mph with his street legal 1969 Chevy Camaro drag car. With out a doubt the fastest street licensed car at the time of writing.
You can't believe it? Check out the video and don't forget to Smack the Like!