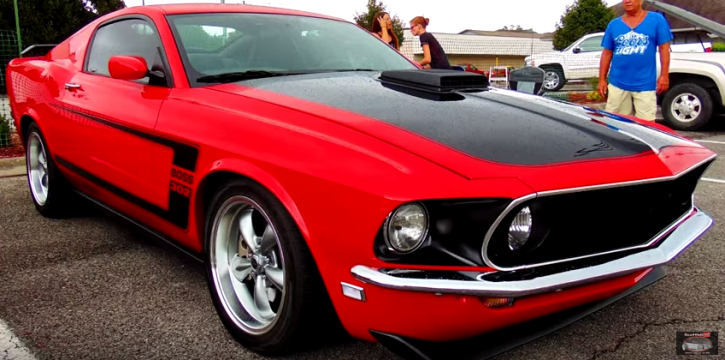 Wicked 2007-1969 Mustang Boss 302.
I am sure if you are a Ford person you have seen some crazy Mustang builds before and so do I, but I can also assure you this one is different and is done just right. I know a 2007 Ford Mustang GT converted into a 1969 Boss 302 sounds crazy, but please see it before you judge it.
This is a project executed by a company known for building prototype cars and in fact there are 10 of this Mustangs out there. My man Scottie has filmed this one and interviewed the owner at the Pigeon Forge Rod Run. Check out the video for all details on this insane Mustang GT – Boss 302 conversion.
Watch, Enjoy & Share!
More on Hot Cars: The Most Original Ford Mustang Boss Ever
[sdonations]1[/sdonations]