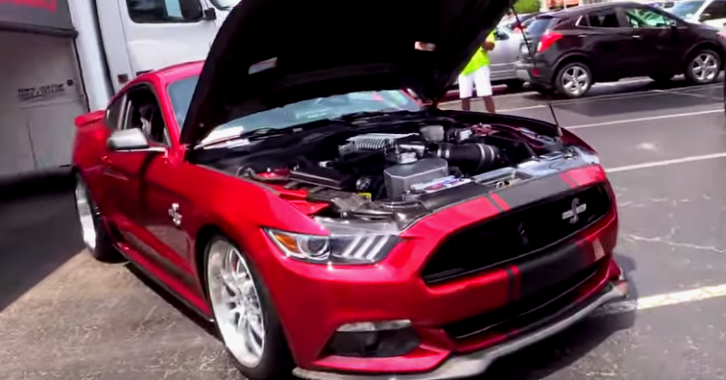 2015 Shelby GT500 – Nasty Borla Exhaust.
When you hear the name Shelby added to a Ford Mustang version you can be sure this is a high performance muscle car. We are talking beautiful style, great behavior on both road & track and certainly plenty of horses and torque. Of course that's what you get with the 2015 Mustang Shelby GT500 Super Snake as well.
We have already showed you how confident is the new outrageous Shelby GT500 on the road, so this video has another purpose: To let you hear the nasty 750 horse power 5.0 Coyote V8 engine's voice trough the Ford Performance Borla Exhaust system.
Check out the video brought to you by "StangVids". Watch, Enjoy & Share!