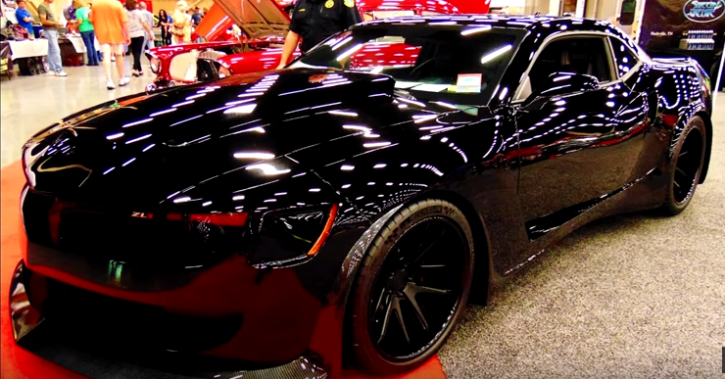 Sinister Wide Body 2014 ZL1 Camaro.
We featured all kind of heavily modified Camaros on Hot Cars every week, but a killer custom ZL1 is something you don't get to see very often and this one is truly spectacular. All blacked out, slammed to the ground riding on a set of awesome custom rims this 2014 Chevy Camaro looks like Dart Vader would've drive it. All panels have been replaced and carbon fiber spoilers are added to complete the sick look of this wide body Camaro. Although the interior and engine compartment are pretty much stock, it is totally worth it seeing this insane body work performed to this 2014 Camaro.
Check out Scottie's video from 2015 "Pigeon Forge Rod Run" Watch, Enjoy & Share!
Don't Miss on Hot Cars: Two Hennessey Tuned Camaros in a 1650hp Drag Race
[sdonations]1[/sdonations]