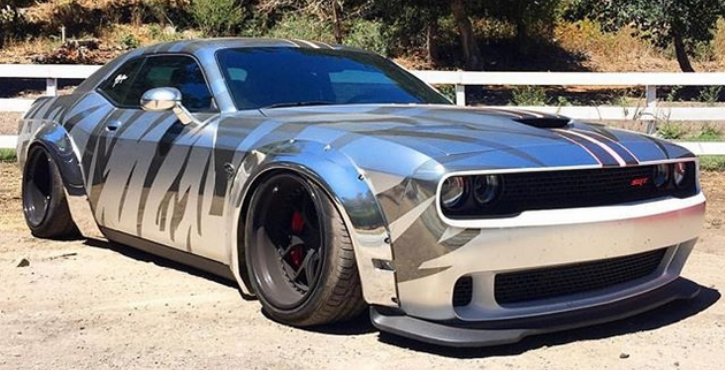 The "HellGato" HellCat Challenger.
I am not sure how many of you will like this guy's custom 2015 Dodge Challenger, I am not sure whether I like it either, but what he has done it is definitely different so I decided to feature it on Hot Cars.
This Hellcat Challenger is own by a guy who is quite rich, has a big car collection and loves to do some crazy custom jobs on his rides. Some of you may know him by his YouTube channel "Salomondrin".
Anyways you are looking at a Liberty Walk kit, wicked chrome wrapping and some more mods on Salomondrin's Dodge Challenger called "HellGato".