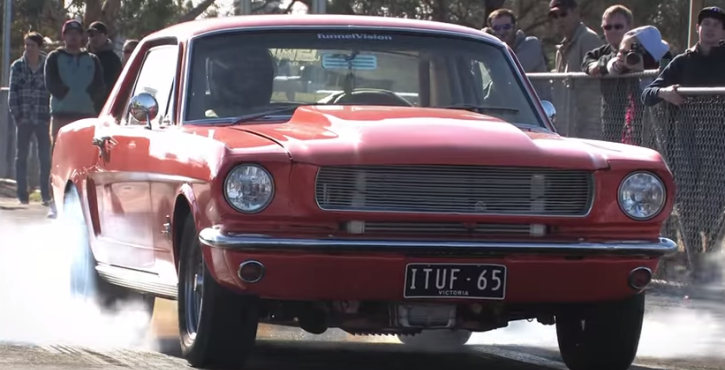 Crazy Turbo '65 Mustang Street Car.
Although the Ford Mustang represents the American muscle power for over 50 years and we mostly feature reviews and drag races from the United States, there are some crazy Aussies doing researches and modifications to squeeze out incredible amount of power out of their ponies in order to murder the competition at the strip. Typical example of that is John's Turbocharged 1965 Mustang, which is pretty famous all over the Australian drag strips with its wheelstanding launches and great runs.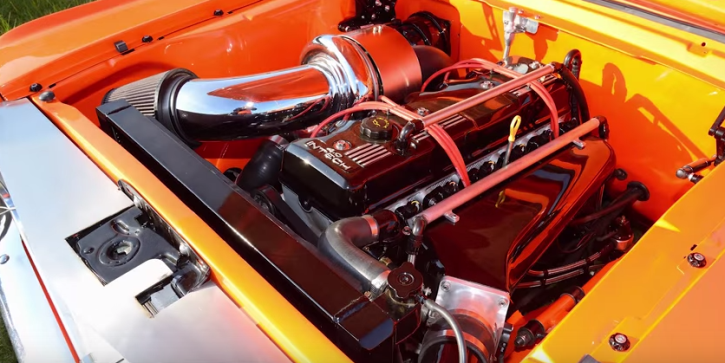 Powered by a Ford Falcon 3.8 Liter straight 6 cylinder engine tuned by "Tunnel Vision" and boosted by Garrett GTX45R Turbo unit John's Mustang pushes 1400 horsepower controlled by a 2-speed Preston Powerglide. After taking over the strip John even drives home in his Turbocharged '65 Mustang on drag radials. 1400hp street legal car…how cool is that?
Check out the video brought to you by FullBoost. Watch. Enjoy & Share!