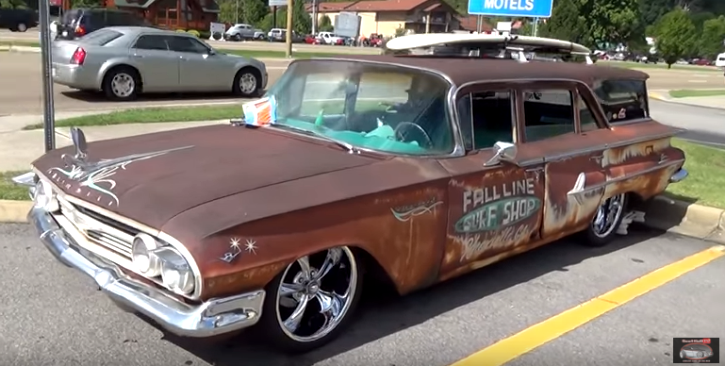 Cool Looking 1960 Chevy Wagon.
If you like those old school Chevrolet Station Wagons here is something way cool for you to check out. Original Patina, all rusty in and out, but spinning a set of smokin' hot chrome wheels and slammed to the ground this custom 1960 Chevy Kingswood Wagon is not the average shiny hot rod we get to see all over the car shows. Actually this wicked ride have the potential to get a lot more attention than any resto-modded muscle car proving today rust is king.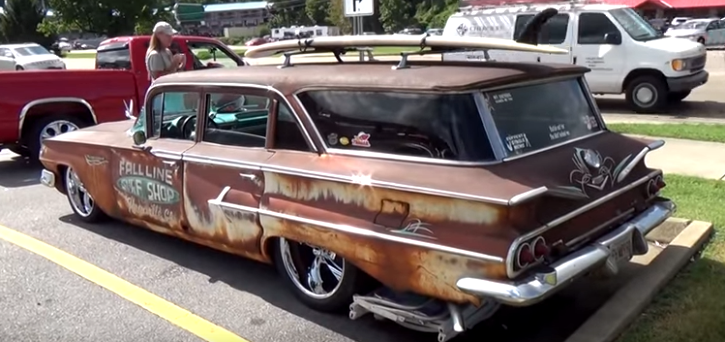 Check out the quick video filmed by Scottie at 2015 Pigeon Forge Rod Run. Watch, Enjoy & Share!
[sdonations]1[/sdonations]