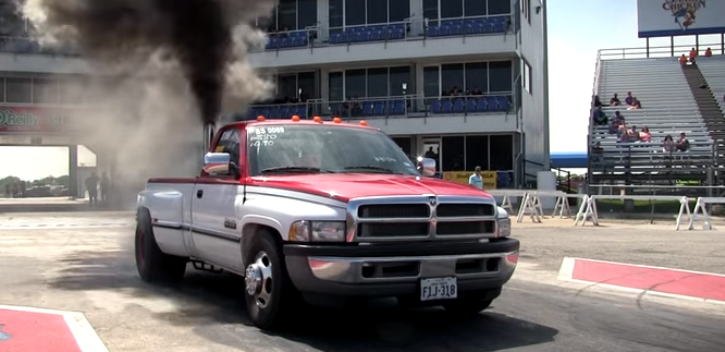 Super Fast Big Tire Dodge Ram Truck.
Although it looks like nothing more than a farm truck (that's how they actually call it) used to tow stuff around, this Cummins Dodge pick up truck is set up pretty good with brand new turbos and draws more attention with each run by constantly staying in the 10 seconds neighborhood and outrunning every opponent at the 1/4 mile.
Check out the video filmed at the 2015 NHRDA Texas Diesel Nationals to see this mean Dodge Ram Dually killing it at the drag strip and impressing the crowd over and over again plus a quick interview with the owner for more details.
Watch, Enjoy & Share!