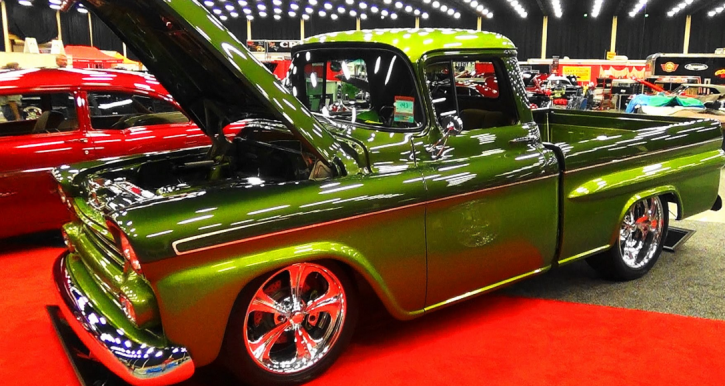 Top Notch Custom Job on a '59 Chevy Truck.
I seriously doubt it that anyone have ever thought (apart of the guy who built this truck) that Green would look good on a classic Chevy pick up and to be honest Green is not one of my favorite colors either, but when you see the sick paint job done to this 1959 Chevy Fleet Side it will totally change your perspective.
The two tone Green with Silver leaf stripe going down the side looks so fine that I just wanna lick it. The body & chrome work are as close to perfection as it gets. The stance is awesome and a set of huge chrome wheels complete the gorgeous appearance of this high end custom built Chevrolet truck.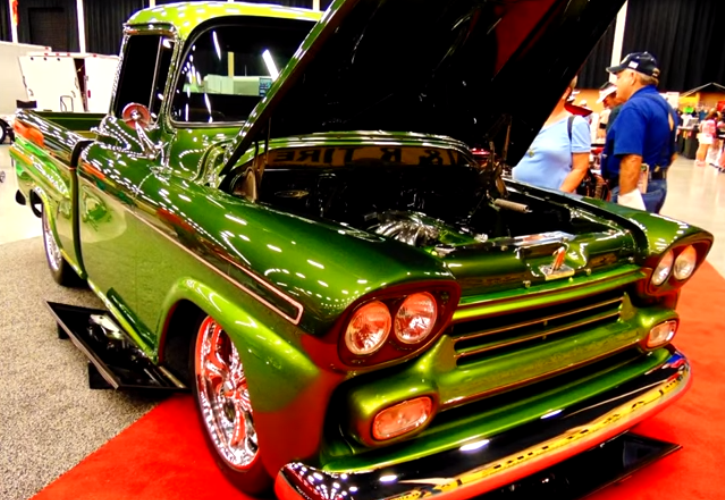 The interior is completely rebuilt with modern materials, but the nice custom touches make it looks totally old school. Nice job have been done to the bed as well and the engine compartment is build with a lot of attention to details.
I don't know whether you will like a classic truck built in such way, but two things are for sure; big bucks have been spent on this '59 Chevy pick up and is worth seeing it.
Check out Scottie's video. Watch, Enjoy & Share!
More on Hot Cars: Sick 1957 Chevy Custom Truck – Multiple Award Winner
[sdonations]1[/sdonations]